News.com's Tarric Brooker believes that soaring property prices and the locking-out of first home buyers could dent the reelection chances of the Morrison Government:
In the 1970s then British Prime Minister Margaret Thatcher came to the conclusion that one of the key factors in providing citizens with a stake in society was home ownership…

Many renters don't vote for conservatives

With 50 per cent of homeowners directing their first preference votes to the Liberals or Nationals according to ANU's 2019 Election Study, it's clear that the trend of homeowners voting for conservative party's holds true in Australia…

Only 27 per cent of renters direct their first preference vote to the Coalition, with Labor receiving 41 per cent and the Greens 20 per cent…

First home buyers are currently being priced out in droves as deposit requirements rise several times faster than the median household can save…

Given the rapid rate that first home buyers are being priced out of the market, rocketing housing price growth may start to place pressure on the Coalition's vote sooner rather than later in the grand scheme of things.

But even if rocketing housing prices were to come back to Earth, the home ownership rate trend is not the Coalition's or Aussie first homebuyer's friend.
I agree that over the next several decades Australia's home ownership rate will probably decline, and this may favour left-leaning parties.
However, I do not believe that the current red hot housing market poses a risk to the Coalition at the upcoming election.
This year's Census is likely to show the first rise in the nation's home ownership rate in decades thanks to the strong lift in first home buyers (FHBs):
We also know that the Morrison Government will likely throw a bunch of pre-election bribes at FHBs to entice their vote.
It is also worth remembering that Labor lost the last election in part due to its plan to unwind negative gearing and reduce the capital gains tax discount. Like it or not, Australians favour politicians that support higher property prices.
If the Morrison Government loses the next election, it won't be because of housing. It will be because it has botched a range of other issues, such as the vaccine rollout, and has refused to take responsibility for anything.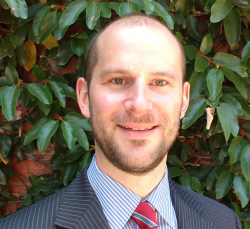 Latest posts by Unconventional Economist
(see all)