Yesterday, NSW recorded 77 new local COVID cases taking the state's total active infections to 514:
With NSW cases rising fast, there has been a lot of media commentary comparing NSW's latest COVID outbreak to Victoria's Winter-Spring outbreak last year, which saw Melbourne locked-down for 14 consecutive weeks.
In order to add a data perspective to the debate, below are a series of charts comparing the two outbreaks.
First, the next chart shows new active local infections since cases began rising. Day 1 for Victoria is 14 June 2020, whereas it is 17 June 2021 for NSW:
24 days into their respective outbreaks, NSW had recorded 77 new local COVID cases (yesterday's figure) versus Victoria's 149 at the same point in time.
Victoria was also well ahead of NSW with respect to total active cases – 860 versus 514 – 24 days in:
Victoria's total active COVID cases also peaked at 7,880 on 11 August 2020 – roughly 15 times more than NSW's current count.
Finally, NSW has currently recorded only 1 COVID death from this outbreak. This compares to Victoria, which recorded just over 800 deaths over the course of its outbreak:
The other big difference between the two COVID outbreaks is that Victorians received JobKeeper and the JobSeeker Supplement, both of which are currently not available for NSW.
My prediction is that the NSW Government will come clean and state that Sydney will be locked down for several more weeks and that the Commonwealth will have to provide assistance. The Morrison Government will then respond with a support package.
The Morrison Government will lose the election if they don't step up, since they have stuffed the vaccine rollout and abrogated quarantine.
The nation's biggest state (or any state for that matter) cannot be expected to close for months without receiving financial assistance from the Commonwealth. Victorians received assistance during their long lockdown, so too should NSW.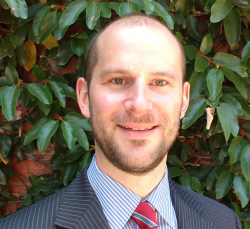 Latest posts by Unconventional Economist
(see all)