Shane Oliver of AMP Capital estimates that a three-week COVID-19 lockdown in Greater Sydney would cost about $3 billion in lost economic activity. Oliver notes that a further extension of the lockdown is now highly likely and economic activity could fall by around $7 billion if the lockdown were to be extended for another four weeks, as tipped by epidemiologists:
"If, as appears increasingly likely, the Sydney lockdown is extended much beyond the current three weeks it will progressively cause more damage," he said. "For example, another four weeks will see the economic cost blow out to $7 billion and take longer to recover from."

This would likely flatten September-quarter economic growth figures and, even with a strong post-lockdown rebound in December, would drag on central bank and federal government efforts to drive down unemployment…

KPMG chief economist Brendan Rynne [said] Sydney's lockdown is currently costing about $150 million a day…
The biggest difference between Sydney's current lockdown and Melbourne's winter-spring lockdown last year is that Victorians benefitted from generous JobKeeper payments, the JobSeeker Coronavirus Supplement, and national rental moratoriums. These supports are no longer available to NSW, whose workers only qualify for $500 a week from the federal government if they work more than 20 hours a week ($325 if they work less than 20 hours).
This level of support is clearly not enough and risks sending some New South Wales businesses and households to the wall should lockdowns extend much longer.
My view is that NSW Premier Gladys Berejiklian should get ahead of the situation today and announce that the state will be locked down for another four weeks. She should then demand a financial support package from the federal government on the basis that such support was available to Victorians, that NSW has taken in the lion's share of international arrivals, and the vaccine rollout has been deficient.
The Morrison Government will be forced to concede because if it allows NSW residents to suffer, it will guarantee defeat at next year's federal election.
Extending federal financial assistance to NSW is the right thing to do economically, socially and politically.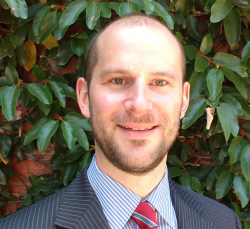 Latest posts by Unconventional Economist
(see all)