The NSW government will formally request the federal government reinstate the JobKeeper wage subsidy scheme, amid expectations that the COVID-19 lockdown of Greater Sydney will be extended for at least another month. The state government is also believed to have sought financial modelling on a number of scenarios, including extending the lockdown until 17 September:
NSW Treasurer Dominic ­Perrottet is expected to submit a request for the reintroduction of the JobKeeper wage subsidy scheme to the commonwealth based on the new timetable.

The federal government is ­already considering extending ­financial support measures to larger businesses, asking Treasury to consider options on lifting caps and providing payments to specific industries that may not be located inside an official hotspot.
The ACTU, key business leaders and some economists are also calling for a return of JobKeeper for Greater Sydney.
However, Treasurer Josh Frydenberg continues to push back:
"We have a set of payments now which are moving fast and they're flexible," he told Sky News on Sunday. "Right now we have effective payments which are going out to households. And more than 600,000 payments have gone out the door, and more than $300m has been paid."
Meanwhile, Prime Minister Scott Morrison wants Sydney's lockdown to be "effective":
"There's not an easy way to bring the cases down and it's the lockdown that does that work"…

"What's going to end this lockdown is it being effective, and it being effectively put in place and complied with."
My view is that if Scott Morrison wants Sydney's lockdown to be effective, then the federal government needs to incentivise people to stay at home. The main reason why Victoria's 14-week Winter-Spring 2020 lockdown was complied with was because Victorians received adequate financial support through JobKeeper and the JobSeeker Coronavirus Supplement. Neither of these schemes are available to Sydneysiders this time around.
Without adequate financial support, Sydneysiders will grow increasingly angry and flout the lockdown rules via protests and other means.
Given Sydney's lockdown is likely to run for another six weeks, the Morrison Government should get ahead of the issue and promptly implement a JobKeeper-style support package for Greater Sydney. This will ensure a swifter economic bounce-back once Sydney reopens and encourage greater lockdown compliance from Sydneysiders.
The costs of inaction are too great, both economically and politically for the Morrison Government. In this situation, it is better to provide too much stimulus than too little. It may even save the Prime Minister's political bacon at next year's federal election.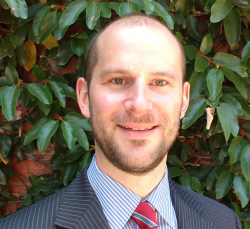 Latest posts by Unconventional Economist
(see all)