All of this year we have been watching the evolution of China's "Three Red Lines" policy for large property developers. The reason why is simple. Developers represent nearly half of China's iron ore demand. They also impact local government funding which represents another 20% of construction demand via infrastructure.
Today we have a number of stories that continue the theme of an evolving slowdown:
China's top 100 property developers raised a total of 609 billion yuan in funding in the first half of this year, sliding 34 per cent from the same period last year and down 29 per cent from the previous six-month period, according to a report from the China Real Estate Information Corporation (CRIC), a real estate consultancy. The figure marks the lowest half-year level since 2018.
Developers use more pre-sales to fund projects now so that deleveraging is not as severe as it appears for actual floor area starts. That said, floor area starts are still down 7% from 2019 and about to turn negative year-on-year as well: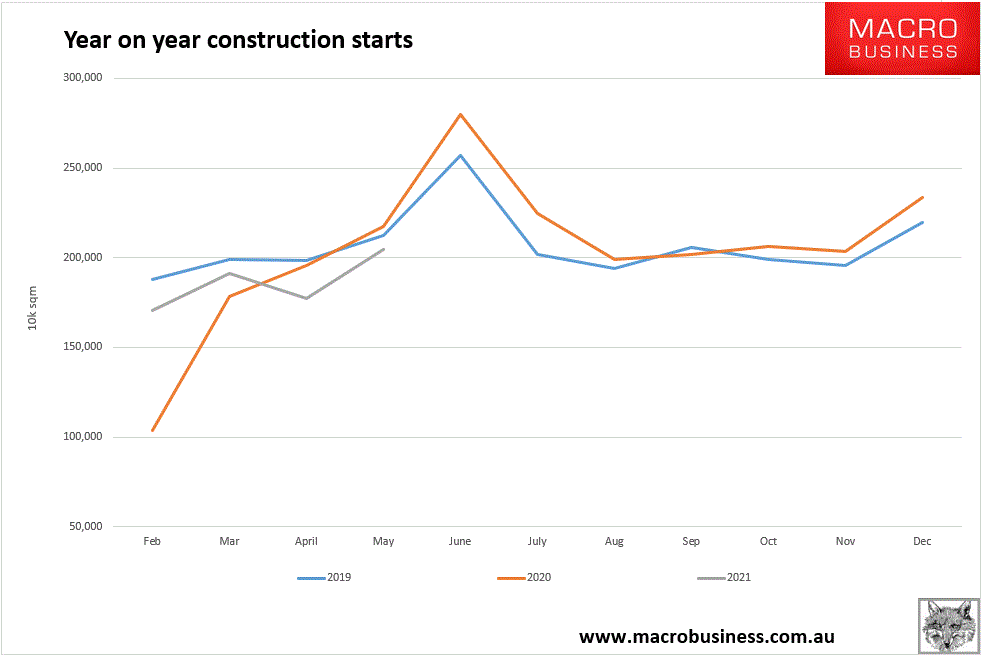 Evergrande is the worst of them, of course. And its struggles are still making headlines:
What the developer rarely mentions, however, is that it's also ramping up issuance of short-term IOUs. While not technically classified as debt, Evergrande's growing reliance on such financing — known in China as commercial bills — suggests the company faces mounting liquidity pressure as banks and bond investors increasingly shy away from providing it with longer-term funds.

Evergrande's main onshore subsidiary had about $32 billion of commercial bills outstanding as of December, the most of any major Chinese real estate company. Some bills issued by its units are now trading in the secondary market at implied yields as high as 36%, after a series of missed payments this year. By comparison, Evergrande dollar bonds due 2025 yield about 25%.

"The amount of Evergrande's outstanding commercial bills is massive," said Dong Ma, a Beijing-based partner at BG Capital, which specializes in high-yield bond investments. "It has apparently become a vital fundraising channel."
These yields are insane and illustrate how wildly unsecured much of this undebt must be. If one of these big developers does ever go tits up then the daisy chain unraveling will be spectacular.
It is not my base case that that happens. The firm should be able to shrink itself to greatness and, if not, then authorities will doubtless step in with some kind of bail out/in. Though that will clash with the structural adjustment underway:
The problem is that this all slows construction and iron ore demand while it happens. This won't help either:
China is prohibiting construction of the tallest skyscrapers to ensure safety following mounting concerns over the quality of some projects.

The outright ban covers buildings that are taller than 500 meters (1,640 feet), the National Development and Reform Commission said in a notice Tuesday. Local authorities will also need to strictly limit building of towers that are more than 250 meters tall.

The top economic planner cited quality problems and safety hazards in some developments stemming from loose oversight. A 72-story tower in Shenzhen was closed in May for checks following reports of unexplained wobbling, feeding concern about the stability of one of the technology hub's tallest buildings.
Hooconode that would happen building 14k highrises in far-flung provinces per annum.
That brings us finally to today's big news:
China could cut its reserve requirement ratio to help the economy, state broadcaster CCTV reported Wednesday, citing a State Council meeting chaired by Premier Li Keqiang.

Allowing banks to reduce their reserves would free up the flow of credit to the wider economy. The last time the State Council, China's cabinet, suggested cutting the RRR was in June last year, although it didn't end up taking any action.

Still, the State Council's remarks could portend disappointing data when China reports June economic activity figures next week, including the second-quarter GDP print.
It is NOT a good sign. In fact, each time China has cut RRR in the past it was right on the verge of major commodity price accidents in 2012, 2015 and 2018 as construction shakeouts deepened (though iron ore was spared the last one by Brumadino):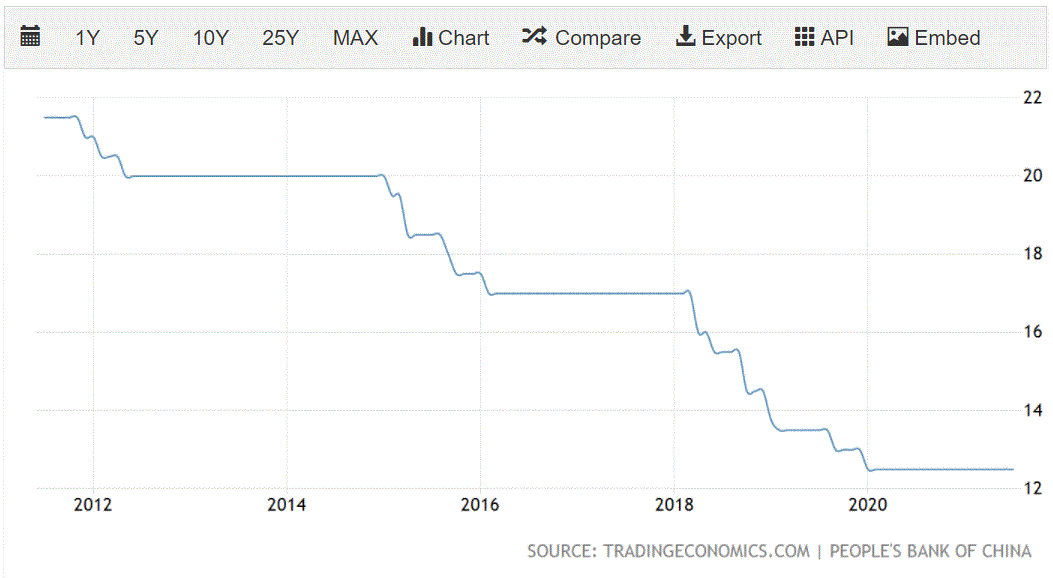 Chinese construction is slowing fast and iron ore demand is going to fall before it can be sped up again.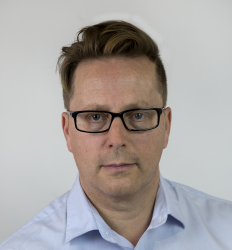 Latest posts by Houses and Holes
(see all)