An Australian Council of Superannuation Investors survey has revealed that the CEOs of ASX 100 companies received no annual bonus in 2020, double that of the previous year. They included Alan Joyce of Qantas, Marnie Baker of Bendigo & Adelaide Bank and Susan Lloyd-Hurwitz of Mirvac. Ed John from the ACSI says that the pandemic and ensuing lockdowns was the main reason for lower CEO pay in 2020, and he says the better alignment between pay and performance should result in fewer 'strikes' against remuneration reports at the next round of AGMs.
From The Australian:
The median bonus size for CEOs who did receive a short term incentive payment fell to 31 per cent of the maximum possible payout, down from 60 per cent in 2019…

Median total "realised pay" for ASX100 CEOs, which includes base pay, short-term incentives and short and long-term options and shares that vested, fell 3.6 per cent to $4 million.

The decline in CEO pay was in sharp contrast to the aftermath of the global financial crisis, when incentive payments were typically not adjusted to reflect poor performance, Ed John, executive manager of governance and engagement at ACSI, said.

Mr John said the main trigger for the lower pay levels in 2020 was the pandemic and ensuing lockdowns…
This is a stark relief from the prior 15 years, which saw earnings of Australia's 1 percenters soar by around 30% per annum once bonuses are included, while the real incomes of the median Australian worker stagnated:
The next time you hear the business lobby claim that an increase in wage growth cannot occur because of [insert bogus claim], think of the above chart and ask why they didn't show the same wage restraint?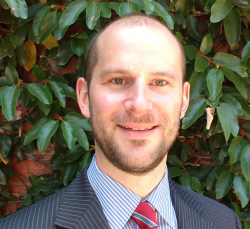 Latest posts by Unconventional Economist
(see all)