Amid frequent lockdowns and the rise of remote work, the number of empty shops across Australia's CBDs has soared, according to new CBRE figures, published in The Australian:
"A range of CBD retailers, mainly those in the clothing and soft goods industries, have closed their bricks and mortar stores and moved to a more online-centred platform in response to lower CBD foot traffic," CBRE Research analyst Gus McConnell said…

Dominique Lamb, chief executive of the National Retail Association… said the continued trend of work from home and hot desking had thinned out the use of city office space and major companies have indicated they will take a flexible approach to bringing staff back.
The latest CBD people movements data from RoyMorgan, released yesterday, highlights the malaise:
While Sydney and Melbourne CBDs have been hit hardest, all major CBD people movements are running at less than half normal levels.
Based on these figures, rental vacancies and insolvencies across Australia's CBDs are likely to continue rising.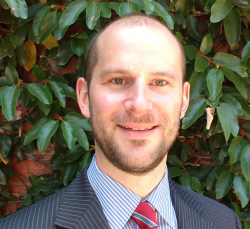 Latest posts by Unconventional Economist
(see all)