Somehow I missed the NAB business survey for June released yesterday. It tells a stark story of the end of the reopening boom:
The June survey was conducted through the period of rising cases in NSW and the early part of the subsequent lockdowns both there and in other states. Unsurprisingly, business confidence has taken a hit. This was particularly evident in NSW and Qld but confidence was generally softer elsewhere. Rec & personal services, which bears the brunt of social distancing and lockdowns, also took a large hit to confidence and is back in negative territory. That said, overall confidence remains around twice its long-run average after strengthening in early 2021. Business conditions also saw a sharp fall in the month, driven by a weaker read for Victoria. This likely reflects the impact of the lockdown that started in late May which was eased in a series of steps over June. Conditions generally remain elevated across the states despite the broad-based weakening in the month. Overall, the survey points to a solid outcome in the June quarter for economic activity – and continues to reflect the support of both fiscal and monetary policy. The experience of lockdowns to date, is that there is a fairly rapid rebound in activity as restrictions are removed – and with most survey indicators still at high levels, the hope is that there is no material easing in hiring and investment intentions which have been critical to the recovery. However, as the economy passes through the rebound phase and into a new period of growth, we would expect some normalisation across the survey variables. We will continue to watch both capacity utilisation and forward orders, which pulled back in the month but are still elevated, alongside confidence and conditions as the economy again enters a period of heightened uncertainty.
Amusingly, it appears Victorians understand much better than NSWelshman what they are in for…
Westpac does better charts of the survey than NAB does for the long term. Forward-looking indicators all got belted:

Inflation indicators are still OK:

Don't forget that the lockdown got much worse so the impacts will be significantly greater than this survey suggests.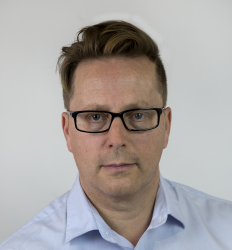 Latest posts by Houses and Holes
(see all)