See the latest Australian dollar analysis here:
Sorry this is late. Glitches this morning. Forex markets were volatile again last night. DXY is breaking out on safe haven flows. EUR sagged:

Australian dollar was smashed again:

Somebody needs to educate Wall Street bulls about oil:

Commodities sagged:

Big miners puked:

EM stocks look ugly with an descending triangle forming:

Junk was hit but not EM weirdly:

Inflation my butt:

Growth did better than value as everything fell:

Westpac has the wrap:
Event Wrap

US homebuilder confidence survey (NAHB ) continued to consolidate last year's exuberant highs at 80 (prior 81, est. 81). The report continued to comment on supply constraints and high costs, noting a 500% rise in oriented strand board (OSB) prices since early 2020.

Event Outlook

Australia: The RBA will publish the Minutes of its significant July policy meeting, at which the Boardannounced a tapering of its QE program to $4bn/week and retained the April 2024 bond as the yield target bond.

New Zealand: We expect whole milk powder prices to rise 1.0% at tonight's GDT dairy auction (vs futures markets pricing a 2% fall), breaking the run of four consecutive price falls. Fonterra has reduced the WMP volumes on offer by 1,000MT or 8% compared to its previous forecast, and an additional 19,500 or 14% in total over the next four months. This reduction will catch buyers on the hop and should thus reverse the downward price trend of recent auctions.

US: We may see further signs of the impacts of supply constraints and elevated input costs in June building permits (market f/c: 1.0%) and housing starts (market f/c: 1.2%).
Undoubtedly, Delta and local lockdowns are hurting AUD. The broader bearish overnight action has been widely attributed to a global resurgence of the Delta variant as well. My take is the complete opposite.
Delta is not the problem but it may be the solution. How so?
Readers will know that I have been increasingly concerned about a rising risk case for a material correction in risk markets. The driver is the peaks in global fiscal and monetary impulses as Chinese credit clamps converge with the US fiscal cliff to denude markets of the lifeblood liquidity that feeds high valuations.
My concern has never been for growth per se, not even with Delta, but the high market valuations that imply endless extreme growth, which is not coming.
This is why I have been saying for some time that China has killed the global reflation and the Fed is cremating it with a policy error.
So, why is Delta the saviour not demon in this scenario? Because COVID has recalibrated central bank and fiscal authority reaction functions. They will pull the rip cord at the drop of hat these days, let alone a (relatively harmless) virus outbreak.
Look at Australia. JobKeeper is effectively back. The RBA is already assumed to be on the retreat.
So, as markets rightly deflate given the draining liquidity outlook, we need to be on a hair trigger for signs that authorities will pile back in, even though Delta is largely irrelevant and, until two weeks ago, inflation panic was all the rage.
I think all markets and the Australian dollar have further to fall but the risk of these interventions has never been higher.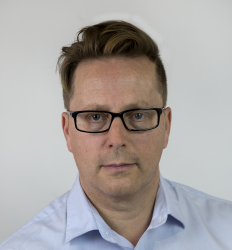 Latest posts by Houses and Holes
(see all)