NSW's COVID outbreak went from bad to worse over the weekend with another 163 new local infections recorded on Saturday followed by 141 on Sunday – both the highest number of daily cases this outbreak. Dozens of these cases were also infectious in the community.
Sadly, a women in her 30s with no pre-existing illness also died of the virus.
The next chart, which compares the progression of NSW's daily cases with Victoria's Winter-Spring outbreak last year suggests that NSW case numbers may not peak for another fortnight, assuming Sydney remains in lockdown:
Whether Sydneysiders will put up with months more lockdowns is the big question, with violent protests erupting in the city on Saturday (see below video). Thousands of unmasked residents descended on central Sydney calling for 'freedom' from COVID restrictions. Police and their horses were attacked and dozens of protesters were arrested.
The NSW government and epidemiologists are now concerned that the protest may become a super-spreading event that results in an explosion of cases across Sydney, meaning the virus gets out of control.
Thousands of protesters also descended on Melbourne and Brisbane; although they were tamer in comparison to Sydney.
Regardless, these protest suggest that Australians are watching Europe and the United States open up and are becoming increasingly frustrated with and/or opposed to lockdowns and restrictions. If Sydneysiders can react so strongly after only four weeks of lockdowns, then what chance is there that they will passively obey another month-plus of lockdowns?
If NSW cannot get the virus under control quickly, then residents may continue to revolt, flout the rules, and case numbers will rise further. If that happens, then any chance to eliminate the virus will be lost, NSW will be shut off from the rest of the nation for the foreseeable future, and intermittent snap lockdowns will be imposed elsewhere as virus continually leaks across the state border via freight or any other transmission mechanism.
In short, it is possible that our governments' COVID elimination strategy has begun to fail.
If so, the goal now should be to emulate Europe and the US by getting vaccination rates above acceptable herd immunity thresholds as quickly as possible and ceasing border closures and lockdowns.
Like it or not, Australia must learn to live with the virus, just as other advanced nations are doing.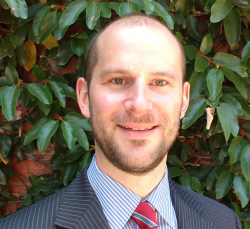 Latest posts by Unconventional Economist
(see all)