A new survey from Roy Morgan Research shows that Australians drifted back to public transport over the March quarter:
New research shows 8.88 million Australians aged 14+ (42%) used public transport during the March quarter 2021. This is up over 1 million from the December quarter 2020 and an increase of 2 million from the September quarter 2020 when only 6.88 million (32.6%) were using public transport.

The low in usage of public transport was reached during Melbourne's long second lockdown and when there were significant restrictions on people's movement in Sydney due to the outbreak of COVID-19 centred on the Crossroads Hotel.

Despite the back-to-back quarterly increases, public transport usage in the March quarter 2021 was still down by almost 3 million people (a decline of 24.7%) on its pre-COVID-19 pandemic levels when 11.8 million people used public transport in the December quarter 2019…

The recovery in public transport usage will be tested by the recent lockdowns around Australia. Since late May there have been five Australian cities placed into lockdown and the current Sydney-wide lockdown (of at least three weeks) is now the longest since Melbourne's nearly four month long second-lockdown ended in late October 2020.
This data is obviously backwards looking and the latest batch of lockdowns (including Sydney's current outbreak) would have smashed public transport use. Indeed, separate Roy Morgan data shows that people movements across Australia's CBDs have fallen to their lowest level since the national lockdown in April last year:
In reality, it could be years before the nation's public transport networks return to their pre-COVID 'sardine-packed' ways, given remote work is likely to become a permanent feature of the workplace.
Outside of a handful of CBD rent-seekers, few people will complain about that outcome.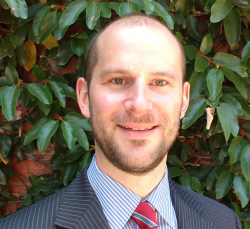 Latest posts by Unconventional Economist
(see all)