The Reserve Bank has repeatedly said that the prospect of negative interest rates in Australia is highly unlikely. However, the Australian Prudential Regulation Authority (APRA) has advised that it raised the prospect of zero or negative interest rates with the nation's banks in late 2020, and asked them to ensure that their technology systems would be able to cope with this scenario:
The Australian Prudential Regulation Authority said on Monday it wrote to banks seven months ago asking them to tell the regulator if they would have any issues implementing negative interest rates…

APRA said at the very minimum, banks should "develop tactical solutions" – short-term fixes to create workarounds on existing systems – to implement zero and negative market interest rates and cash rate by April 30, 2022. It wants this done for all products referencing the cash rate or a market interest rate. This includes business lending, residential mortgages, personal loans and credit cards…

[APRA said] "it is possible that other interest rates determined in the financial markets could fall to zero or below zero at any time".
My prediction is that negative interest rates will be implemented by mid decade, most likely after the next housing correction.
The RBA will follow the pattern of the past 20 years and attempt to stimulate the market/economy by lowering borrowing costs.
One only needs to look across at Europe to see how the rates story is likely to unfold.
The European Central Bank (ECB) began with 0.1% funding for banks in 2014. By 2016 the rate had fallen to -0.4%. And then to -1.0%. So basically, the ECB is paying commercial banks up to 1% for every dollar they lend.
Denmark is already offering homeowners 20-year loans at a fixed interest rate of zero percent.
Eventually, the RBA will use a mechanism like the Term Funding Facility to do similar.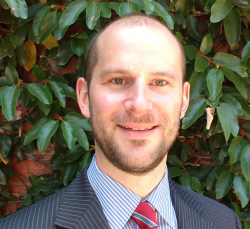 Latest posts by Unconventional Economist
(see all)