Over many years, Australian Competition and Consumer Commission (ACCC) head, Rod Sims, has issued a spate of warnings about, and voiced opposition to, various asset privatisations being undertaken by governments across the nation.
In particular, Sims accused state and federal governments of using privatisation to increase taxes by stealth by selling public assets and businesses at inflated prices on terms that allow the new monopoly owners to gouge customers. Sims has also called for a moratorium on future privatisations because of the damage caused to consumers and the economy.
Today, Rod Sims has used the sale of the Port of Newcastle as an example of how privatisations have been done poorly and are harming the economy.
This privately-owned port is not allowed to diversify from thermal coal to containers for 50 years unless it pays significant compensation, thereby preserving the monopoly on containers at New South Wales ports shared between Botany and Kembla.
Governments impose such conditions to push up the price when privatising assets, but Rod Sims says they lead to private monopolies that hinder competition and which are "costly for the economy". Accordingly, the ACCC is appealing a ruling by the Federal Court that maintains restrictions on the Port of Newcastle.
From The Australian:
Mr Sims said such clauses in the privatisation of state-owned assets were not unusual and often freed them of layers of government regulation, lessening competition at a cost to consumers and harming the national economy. Think about airports that now charge exorbitant car-parking fees.

While removing regulation and protecting the monopoly status of public assets have attracted a greater sale price, giving government coffers a sugar hit, it has also fuelled a souring of public opinion.

This is why privatisation has now become a naughty word… Sims said botched privatisations, which had created private monopolies and excessive market power, had effectively created a "multi-decade tax on Australian consumers and exporters", which made the country poorer, not ­richer.

"The public has turned against privatisation. Had we privatised sensibly, I don't think you'd have this problem," Mr Sims said.

"The problem is that, in more recent years, many of Australia's key economic assets have been privatised without regulation, and often with rules designed to prevent them ever facing competition. This makes us all poorer".
Well done Mr Sims. Thank you for fighting the good fight and continuing to pressure our short-sighted governments on this issue.
The first rule of any privatisation should be that it boosts competition within the relevant market, and at a minimum does not lessen competition.
Unfortunately, privatisations over the past decade or so have broken this golden rule, placing achieving a heavy sale price above the interests of users, in turn stifling competition and productivity.
Our politicians pursue this approach because it allows them to deliver both lower taxes and reduced public debt simply by transferring the ownership of monopolies from public to private ownership.
But there's a catch: the new private owners will almost always use their market power to force-up user costs and boost their profits. We have seen this time and time again with ports, airport parking, toll roads, and utilities (e.g. electricity, water and gas). In most cases, the cost-of-living burden for users is the same as raising their taxes, albeit it in a less transparent manner since monopoly profits are easier to hide from public view.
With borrowing rates so low, it is also totally unnecessary to sell off the nation's public assets.
The problem with neoliberalism is that it eventually has nothing left to sell-off, and will eventually leave citizens as nothing more than renters of their own country.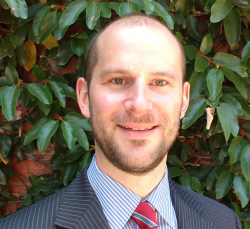 Latest posts by Unconventional Economist
(see all)