Jon-Bernard Kairouz has been predicting precisely the Sydney COVID cases all of the last week the night before their release. 109 coming today:
Number Of Cases Tomorrow, Monday 19th Of July.
#covidnsw #sydneylockdown #TikTokGuy pic.twitter.com/uVILiHgyaY

— Jon-Bernard Kairouz (@jonbernardk) July 18, 2021
The day before:
Number of Cases Tomorrow, Sunday 18th of July#nswcovid19 #SydneyLockdown pic.twitter.com/bOIYhy35ZH

— Jon-Bernard Kairouz (@jonbernardk) July 17, 2021
And now he's on the MSM:
A pleasure to be on @SkyNews today.#COVID19nsw #TikTokGuy #lockdown pic.twitter.com/6Bfv8H6HUe

— Jon-Bernard Kairouz (@jonbernardk) July 18, 2021
According to The Project, a mass witch hunt is underway to find the leak. Surely the Berejiklian fascists can just cut straight to using the secret police and defamation lawfare.
Then again, that's not going too well, either:
Xenophon Davis partner Mark Davis added in a media release on Thursday: "We are profoundly grateful for the support of tens of thousands of Australians who have seen the importance of these legal battles.

"We believe these cases go to the heart of a citizen's right to challenge, investigate and criticise politicians. We are inspired by this level of support."

More than 24,000 donations have been received — with former PM Kevin Rudd among them — that totalled a staggering $1.06m that will likely be used to pay legal fees for Friendlyjordies producer Kristo Langker and his family following his arrest by the NSW Police fixated persons unit in June.
Tear it all down.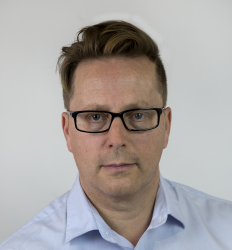 Latest posts by Houses and Holes
(see all)