For all intents and purposes, Perth Property should be experiencing a mega boom.
Mortgage demand in Perth is through the roof. New mortgage commitments were up a whopping 106% in trend terms in the year to April, with mortgage demand typically leading dwelling value growth:
The latest market indicators from the Real Estate Institute of Western Australia (REIWA) shows that for sales listings across Perth were tracking near a 10 year low in March, with only 8,265 properties listed on reiwa.com. The median time taken to sell a property had also cratered to just 16 days in March 2021, down from 59 days a year earlier:
Perth's rental market is also incredibly tight. The rental vacancy rate has fallen below 1% and rents are rising sharply, according to the REIWA:
CoreLogic also reported double-digit rental growth for Perth houses and units in the year to May 2021:
Accordingly, rental yields across Perth are the juiciest of the five major capitals:
Perth's economy is also riding high on the unprecedented iron ore boom.
Western Australia's unemployment rate is the lowest in the nation at just 4.7% – well below the national average (5.1%):
Western Australia's final demand growth was also the strongest of all states in the year to March at 3.8% – well above national final demand growth of 1.9%:
Finally, Perth's relative valuation compared to the other capital cities is the best on records dating back to the early 1970s, thanks to 20%-plus price falls in the years leading up to COVID (also reflected in Perth's higher rental yields above):
Thus, based on the broad macro-level data, Perth's property price growth should be outperforming the other capitals.
Strangely, this is not the case with Perth recording the weakest price growth out of the five major capitals this month:
And by far the weakest growth over the quarter:
While Perth's property market is by no means 'weak' – it is still growing at a good clip – it is strange that it is lagging so far behind the other mainland capitals. Maybe it is just a statistical glitch that will be remedied over time.
I am interested in input from Perth readers. Any ideas what is going on?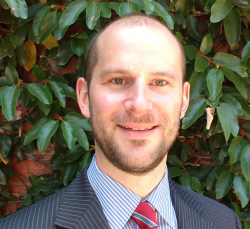 Latest posts by Unconventional Economist
(see all)