MB has frequently questioned the efficacy of Sydney's WestConnex toll road and tunnel project – the $16.8 billion 33 kilometre motorway under construction that is more expensive per kilometre than the Chanel Tunnel.
This hideously expensive project will see existing free public roads like the state-owned M4 (that have already been paid off) being tolled to help fund the project, with tolls to rise by 4% a year until 2038, with tolls to continue to rise at the rate of inflation for another 20 years. Moreover, the M5 toll to Sydney's south-west was due to be abolished, but has now been extended to 2060.
So basically, WestConnex's new 51% owner, Transurban, which already has a monopoly over Sydney's toll road network, will make like bandits, while Sydneysiders are gouged.
According to the NSW Auditor-General, reported in Fairfax, the NSW Government's budgeted $16.8 billion cost of WestConnex has been understated by more than $4 billion by excluding certain construction expenses.
This comes as the Government sold a majority share in WestConnex for $9.2 billion to the Sydney Transport Partners consortium in 2018, and it is in the process of selling its remaining stake in two tranches:
Budgeted at $16.8 billion by the NSW government, the additional costs suggest the true price of WestConnex would be close to $21 billion.

"Government decisions to fund WestConnex related projects outside of WestConnex's $16.812 billion reported budget have reduced transparency over costs and understate the full cost of WestConnex," the report said.
"Many network integration costs are directly attributable to WestConnex and ought to be included in the reported budget…

"The total costs of WestConnex, including those levied on road users through tolling, are not reported alongside the full cost of delivering the project," the report said.
A NSW parliamentary review into WestConnex slammed the project for lacking transparency and failing to meet best practice requirements. Whereas transport analyst, Christopher Standen from the University of Sydney, dubbed WestConnex the "biggest misuse of public funds for corporate gain in history".
The exorbitant cost of WestConnex was even explicitly acknowledged by the Productivity Commission's Shifting the Dial: 5 year productivity review:
"Growing populations will place pressure on already strained transport systems… Yet available choices for new investments are constrained by the increasingly limited availability of unutilised land. Costs of new transport structures have risen accordingly, with new developments (for example WestConnex) requiring land reclamation, costly compensation arrangements, or otherwise more expensive alternatives (such as tunnels)" .
WestConnex is a textbook example of Australia's crony population ponzi economy. It's a model of growth where corporate Australia privatises the gains from mass immigration and socialises the costs on everyone else.
As Australia's two biggest states have tried to build infrastructure to keep pace with the prior 15 years extreme immigration, private companies like Transurban have enjoyed massive revenue and profit growth, paid for by what are effectively private stealth taxes levied on ordinary residents.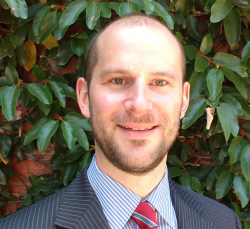 Latest posts by Unconventional Economist
(see all)