BofA with the note:
The economy is facing an imbalance: a burst in demand has been met with constrained supply. Economics 101 tells us that when the demand curve shifts more than the supply curve, prices will rise, which continues until the balance is restored from a combination of slowing demand and greater supply. This narrative describes theUS housing market. Demand for housing climbed higher in the months following the onset of the pandemic, leaving existing home sales to reach a peak of 6.7million saar in October, the highestsince2006. This has left builders to scramble to respond, sending building permits to a high of 1.9million saar in January. The result: home prices and building costs have surged higher.

The long journey to restore the equilibrium has started as existing home sales have come off the highs and housing starts have increased. As we argue below, we think existing home sales will continue to moderate while starts run at a high 1.6 million pace through this year and next until supply has returned to the historical average between 5-6months, eventually allowing home price appreciation to cool. But this will not be resolved overnight–it will be a long journey to balance the housing market.

We show a series of charts in this report to touch on four themes:

Signs from the recent data: Mortgage purchase applications and existing homes sales have been declining this year and we expect further slippage. In contrast, we see upsidef or new home sales and housing starts but with speed bumps due to high costs.

Surveys show discouraged buyers: Buyer sentiment has fallen to the lowestsince1982, reportedly due to high prices. But yet homebuilder sentiment is holding close to record highs given exceptionally low inventory.

Builders are facing incredible cost pressure: All else equal, the rise in the price in lumber and related products has added over $34K to the price of a new home over the past year. The sharp gains in builder costs are starting to hold back production.

Double-digit home price gains are not sustainable: Home prices have soared 13%over the year. The trajectory is unsustainable and price appreciation should cool next year but only slowly given the extreme imbalance between supply and demand.
I'm not so sure. Mortgages have come off largely thanks to rising 30-year bond yields. As the post inventory super-cycle and commodities bubble burst, the long end of the bond curve will fall away again, keeping mortgage rates low for a while longer.
That said, once past that episode over the next year, I expect Biden stimulus to drive up yields slowly and bring relief to US home buyers.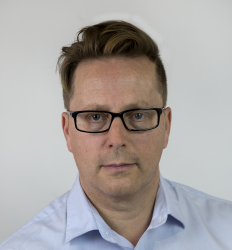 Latest posts by Houses and Holes
(see all)