UBS with the note:
May-21 home prices boom 2.3% m/m & 10.6% y/y; now up 11.7% since Sep-20
CoreLogic dwelling prices in May-21 boomed a further 2.3% m/m (sa, UBS: +2.0%, 2.2% nsa) and 10.6% y/y, the strongest since 2010. This follows a 1.7% m/m lift in April, with prices now up 11.7% since the trough in Sep-20. Price rises were broad based by capital city. Sydney posted the strongest gain again (2.9% m/m, 11.1% y/y); but regional areas are also still booming (2.0%, 15.3% y/y). Melbourne still lifted despite the recent lockdown (1.9%, 4.8% y/y). Overall, houses remain stronger (2.5%, 12.4% y/y), but units are also starting to accelerate (1.5%, 4.7% y/y). This 'excess demand' continues to push up prices sharply. Low borrowing rates, buoyant consumer sentiment and house price expectations continue to support demand. Furthermore, total listings remain low at ~24% below the 5-year average. This disequilibrium will continue to drive prices sharply higher – over 10% y/y, and are now set to reach our prior upside risk case of ~15% y/y within months. Hence, we expect the boom to continue until there is a policy response, which we still think is most likely to be macroprudential tightening, rather than RBA rate hikes or Federal Government policy/tax changes (in contrast to NZ).
Sales volumes still booming around a record high pace, +25% m/m & 92% y/y
The volume (number) of dwelling sales continues to boom around a record high pace in May-21, up by an estimated ~25% m/m and ~92% y/y. There has also been a compositional skew towards more strength in higher priced homes – with prices in the upper quartile of the housing market spiking by 9.2% in just the last 3 months. Hence, the value of total sales surged to a record high monthly level in May, to be up by a massive 121% y/y. This is a very positive signal for State Government stamp duty revenue.
Macro-pru still expected in ~Oct, but loans data ahead is key for timing
Over coming days we will get more data on housing with April loans (4 June) and Q1 detailed loan quality metrics (8 June). We, and APRA, will be watching closely for signs of the extent of the increase in higher risk lending, especially the share of high LVR loans (90%+), and high DTI (6x+) loans. Our view remains that macro-prudential policy tightening will likely be implemented around Oct-21 – when the CFR is due to meet, and the RBA release their semi-annual FSR. The trigger flagged by APRA was a substantial increase in housing credit growth to above income growth – which is a condition we expect to be met by then, given our view housing credit lifts above 6% y/y ahead. Of note will be if the RBA (today) flag a new area of concern is the strength of investors. Indeed, housing credit growth already accelerated in April (+0.5% m/m, +4.4% y/y) to the fastest since 2018; with investor housing credit also just recently seeing a sharp upturn (+0.4% m/m, +1.1% y/y).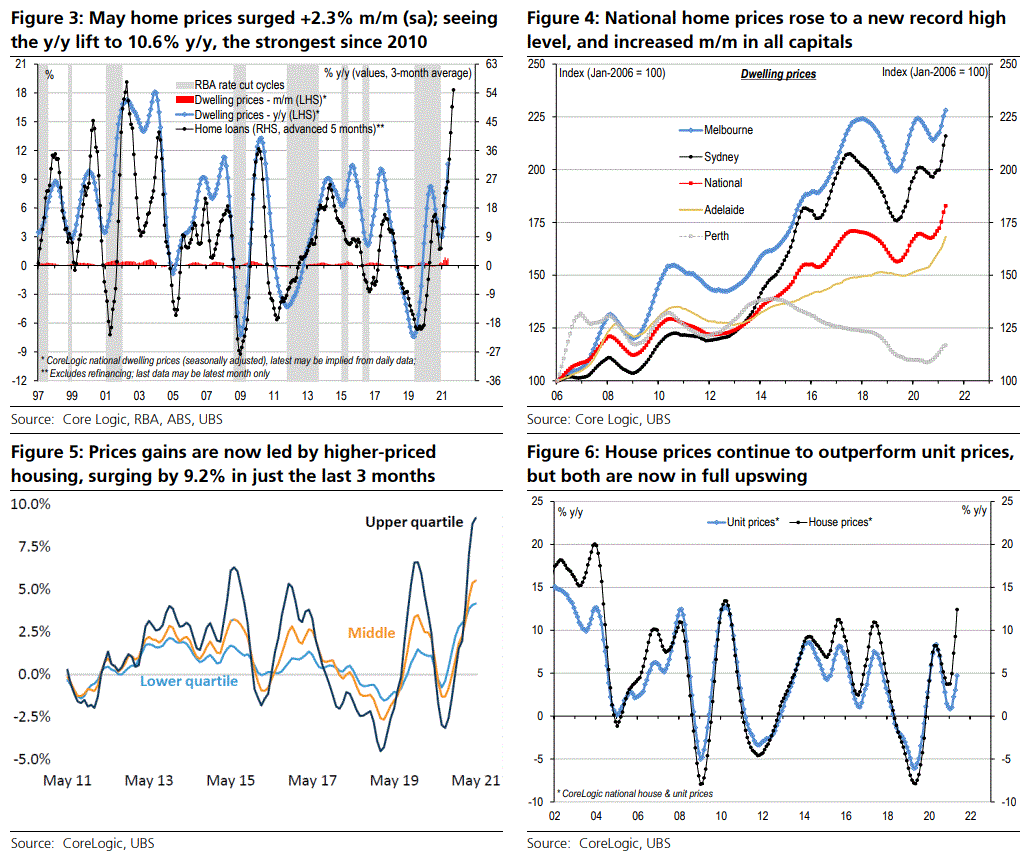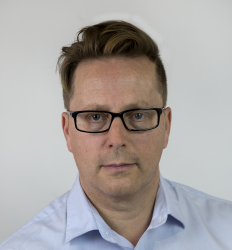 Latest posts by David Llewellyn-Smith
(see all)