I have never used food delivery services like Uber Eats. My family cooks almost all our food at home and rarely eats takeaway. I have always been morally opposed to using migrant slave labour to deliver our food and don't like the margins hit restaurants take when people use delivery services.
That said, I recognise that I am old school and a dying breed, with COVID lockdowns and restrictions delivering a boom in meal delivery services like Uber Eats.
According to new data from Roy Morgan Research, over 5.5 million Australians aged 14+ (26.5%) used meal delivery services last year, up from 3.9 million (19.0%) in 2019 and 3.3 million (16.3%) in 2018. The rise in meal delivery service use has also been broad-based across the generations:
As expected, repeated lockdowns in Victoria has propelled Melbourne (36.1%) ahead of Sydney (31.7%) and Perth (29.0%) as the place where people are most likely to use meal delivery services.
According to Roy Morgan CEO, Michele Levine:
The lockdowns enforced to halt the spread of COVID-19 have provided the perfect environment for the rapid growth of meal delivery service apps…

The ongoing COVID-19 pandemic will continue to support usage of meal delivery services throughout the remainder of this year and even into 2022 as the vaccination program continues around Australia.

The challenge for meal delivery services will come when the great majority of Australians have been vaccinated against the virus and our way of life begins to resemble what it was pre-COVID-19 on a sustainable basis.
I expect meal delivery services to maintain their popularity post COVID.
The pandemic forced Aussies to try these services. And now that they have gotten a taste of the ease and convenience associated with these services, there is no going back. The same applies to online shopping.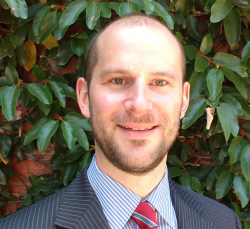 Latest posts by Unconventional Economist
(see all)