Judo Bank CEO Joseph Healy yesterday expressed concern about the "almost uncontrollable rise in household debt" across Australia. This was 180% of disposable income at the end of 2020, according to data from the Reserve Bank.
Healy is particularly concerned about the growth in mortgage lending, arguing that it is "foolhardy" to assume that interest rates will still be at an historic low in three years' time:
"We see it in the housing market. It almost defies economic logic," he said.

"The banks have been lending at six, seven, eight times disposable income, and loan-to-value ratios have been climbing up. Now this is in an economy that already, pre-COVID, had the second highest household debt ratio in the world"…

"To assume that a low interest rate environment is going to hold, three years plus from now, in an inflationary environment, is foolhardy."

"So for me that's one of the clouds on the horizon".
Interestingly, the Bank for International Settlements (BIS) also released its global household debt statistics for the December quarter of 2020, which showed that Australia still has the second highest stock of household debt in the world when measured against the size of its economy, as measured by Gross Domestic Product (GDP).
As shown in the table below, Australia's household debt-to-GDP ratio was 124% in Q4 2020, second only to Switzerland (133%):
Moreover, the ratio of household debt to GDP across Australia has surged over the pandemic from 119% of GDP in Q1 2020 to 124% of GDP only three quarters later; albeit part of this reflects the sharp fall in Australia's GDP in Q2:
However, because mortgage rates have fallen to record lows, Australian household's debt repayment burden – i.e. principal and interest repayments as a ratio of disposable income – collapsed to a 17 year low of 13.6% in Q4 2020, which is 4.0% below the June 2008 peak of 17.6%:
Mortgage rates fell further in early 2021. Australian households also continue to pay down existing loans at a furious pace, mostly offsetting strong growth in new mortgages.
Therefore, we should expect the debt repayment burden to fall further in future BIS reports.
Accordingly, Aussie households are sitting pretty despite the rise in household debt. Problems won't arise until interest rates begin to rise.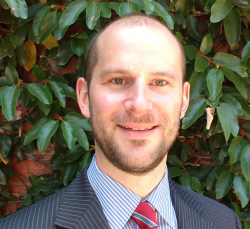 Latest posts by Unconventional Economist
(see all)