Suburbtrends has reported that 51% of the 2,809 house markets it assessed require families to spend more than 30% of their household income on rent, due to dwindling rental supply. It further found that there are 164 suburbs where families have to spend over 50% of their household income to pay the rent on an average three-bedroom house.
Suburbtrends director Kent Lardner says regions have been hit the hardest by rental shortages, a point also acknowledged by SQM Research MD Louis Christopher:
"The rental shortage has hit regions the hardest. However, greater Darwin, the ACT, greater Hobart and to a lesser extent greater Adelaide are all feeling extreme pressure with very low vacancy rates and rising rents," said Suburbtrends director Kent Lardner…

The current undersupply of rental houses will likely worsen when the international border reopens, Mr Lardner said…

Louis Christopher, SQM Research managing director, said rental supply was a big challenge for the regions which were experiencing large population inflow from interstate or from the cities.

"It doesn't take long for a region to reach full capacity if the population shifts in that area," he said.
I'm not surprised by this report given the nation's rental growth soared by 5.6% in the year to May 2021 – a 12 year high:
The rise in rents follows the national rental vacancy rate falling to an 8-year low, according to SQM Research:
As a result, rental growth is solid to strong almost everywhere outside of Melbourne and Sydney, which have been hit hardest by the collapse in immigration (including international students):
Detached houses have also experienced far stronger rental growth than units. The difference is especially apparent across Melbourne and Sydney, whose apartment markets have been hardest hit by the collapse in migrant (international student) numbers.
If immigration is rebooted to pre-COVID levels, the rental market will tighten even further, placing even more pressure on renters.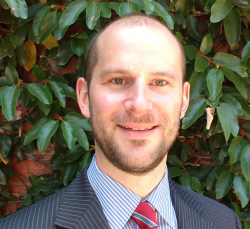 Latest posts by Unconventional Economist
(see all)