An interesting development is happening across Australia's real estate agencies.
Despite Australia experiencing its strongest synchronised property boom in decades, real estate agencies are duking it out to secure the limited number of listings on offer.
The situation has become so extreme in Tasmania that the Real Estate Institute of Tasmania is literally "begging" agents not to discount their commission as they compete for scarce listings so as to avert a possible "race to the bottom" for the industry:
"It's brutal. It's a matter of survival, there's no doubt about it," Harcourts Signature director Gary Quan said…

He said some agents had not had a listing for three to four months.

"They prospect all day, make calls, it's quite demoralising," he said.

"Everyone's prospecting madly trying to drum up business, talking to people, talking them into putting their property on the market, offering longer settlements.

"It's almost a race to the bottom particularly with commissions and agents out there offering very good deals in terms of free advertising, low commissions."
My anecdotal experience is that listings have dried up immensely in my area (around Ashburton, Malvern East and Glen Iris in Melbourne). I have never seen so few for sale boards as the past six months. We are also regularly bombarded with calls and mail seeking out whether we are interested in selling.
CoreLogic's listings data shows that while new listings have finally recovered (after falling badly behind average earlier this year), total listings remain around 30% below the five year average:
For an industry that makes ends meet via turnover, this is bad news – even when prices are growing strongly.
You know it is a strange market when a once-in-a-generation property price boom is met with starvation from real estate agents. I doubt few people are feeling any sympathy.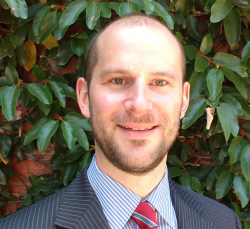 Latest posts by Unconventional Economist
(see all)