Recent data from the Reserve Bank of New Zealand (RBNZ), collated by Interest.co.nz, showed that Kiwis leveraged big time into property ahead of the Ardern Government's investor tax reforms (announced in late March).
The proportion of new mortgages taken out with debt-to-income (DTI) ratios above five soared over the March quarter, with all borrower groups rising:
Auckland home buyers in general are far more leveraged than New Zealanders as a whole.
Over two thirds (67.7%) of first home buyers (FHBs) in Auckland took out mortgages with DTIs above five. This compares to just over half of first-home buyers (53.5%) nationally.
In a similar vein, just under one third (60.6%) of Auckland owner occupiers (not including FHBs) took out mortgages with DTIs over five over the March quarter. This compares to 45.4% nationally.
With New Zealand house prices stubbornly continuing to rise, New Zealand finance minister Grant Robertson gave "in principle" support to the RBNZ introducing DTI restrictions for investors:
[Robertson] has signed a document saying he has agreed "in principle" to add the tools "on the condition that it is understood that the Minister's agreement is predicated on any implementation being designed to avoid impact, as much as possible, to first-home buyers"…

Robertson said, in a statement sent to media, he retained the view restrictions should "apply only to investors".
However, the RBNZ reportedly is looking to set DTIs at a very high level so that it does not adversely punish FHBs:
It seems clear from the supporting material that the RBNZ issued on Wednesday that it's now aiming, at least initially for a DTI of no less than six and possibly even seven. And it's produced figures that show if a DTI was set at seven it would not stop any FHBs from buying – but would be effective against investors.

So, potentially by setting the level of the DTI above that which might affect the FHBs, the RBNZ is hoping to at least get the DTI measure officially introduced into its macro-pru toolkit and then once it is there then so it shall stay.

It has been a struggle of course. The RBNZ first tried to get a DTI measure included in 2017 and was knocked back by the previous National Government.

The latest iteration of a DTI measure is then what the RBNZ feels it will be able to get through, although clearly there's still water to go under the bridge and final sign off by Robertson required. And clearly he's still going to take some convincing.

Assuming this does go ahead and we do get a DTI applied – possibly within a year – then it's going to be set at a pretty high level that will in effect only really inconvenience investors.
The timeframe for implementing any DTI curbs is one year or more. Therefore, it won't have much impact on the current housing cycle (which will likely be experiencing a downturn by then), but should temper future upswings at the margin.
It also looks to be another assault on New Zealand property investors, who have already been whacked with loan-to-value ratio restrictions and harsh property tax changes.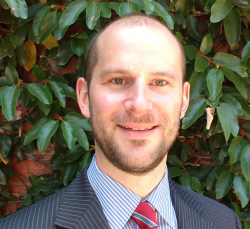 Latest posts by Unconventional Economist
(see all)