Yesterday's speech by RBA assistant governor Luci Ellis included the below chart showing that the shift to remote work is likely to be permanent; albeit lower than current rates:
The share of businesses with remote working arrangements increased notably following the onset of the pandemic. While some firms have already ceased these arrangements, most have retained them and plan to stick with the current pattern in future. So this is a lasting effect on the way we plan to work. A sizeable minority plan to reduce the amount of remote working at their firms over the longer term, but few will eliminate remote work completely…

With more people working remotely, the need for as much office space comes into question… Certainly vacancy rates for both office and retail property have jumped up since the pandemic began. Occupancy of the space that is still leased is also below pre-pandemic norms.
The benefits of having a higher proportion of staff working remotely are obvious:
It eliminates the need for workers to waste money, fuel and time travelling into central locations to work,
Because it reduces demand, it forestalls the need to undertake costly infrastructure investment.
It provides greater work/life flexibility.
It facilitates decentralisation – something policy makers have been trying to achieve for decades.
That said, there are also costs, most notably younger workers missing out on on-the-job training, mentoring and the comradery that comes from onsite work.
Regardless, most recent surveys show that the overwhelming majority of employees want to continue working remotely for some of the work week.
Therefore, a hybrid work model will likely become the norm for many office workers.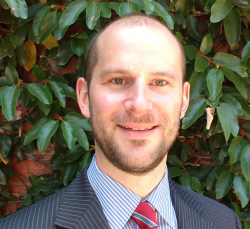 Latest posts by Unconventional Economist
(see all)