Former ALP minister Craig Emerson has penned an article in The AFR calling on the Morrison Government to tackle Australia's declining productivity growth, which is central to boosting the nation's living standards:
"Productivity growth has contributed 95 per cent of the improvement in Australians' material living standards since 1901".
"From the turn of the century, Australia's productivity performance began to slide and the longer it has gone on the worse it has gotten".
"Over the period from 2015 until the COVID-19 pandemic struck, actual productivity growth was worse than the low-productivity scenario included in the 2015 intergenerational report".
"In the decade since 2010 – even excluding last year – Australia recorded its slowest growth in GDP per capita of any decade in at least 60 years".
"Without a comprehensive economic reform program, Australia will inevitably have weak growth in living standards during the remainder of the 2020s and into the 2030s".
Craig Emerson's assessment is broadly correct, as evidenced by the stagnant real per capita GDP, wage and income growth experienced over the past decade (even before the coronavirus pandemic).
Sadly, however, the Morrison Government with the help of the Australian Treasury seems hell bent on leveraging the other 'P' – population growth – to mask over Australia's poor productivity performance and to keep headline GDP growing, even if it means per capita GDP, income growth and living standards deteriorate.
Rather than using the coronavirus pandemic as an opportunity to reset the Australian economy to focus on quality over quantity, the Morrison Government is intent on repeating the policy mistakes of the past by returning to the lazy dumb growth policy of hyper immigration.
Rebooting mass immigration will inevitably contribute to Australia's poor productivity growth by:
Crush-loading cities, increasing congestion costs and rising infrastructure costs;
Encouraging growth in low productivity people-servicing industries and debt creation, rather than higher productivity tradables; and
Discouraging companies from innovating and adopting labour saving technologies.
It's time to put the Australian Treasury's Three-Ps framework to rest once and for all, along with the snake oil solution of mass immigration.
Policy makers must instead focus first and foremost on boosting productivity, followed by lifting labour force participation. These are the two Ps that actually matter for living standards.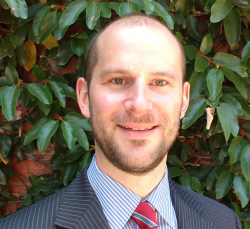 Latest posts by Unconventional Economist
(see all)