There are calls for former government ministers to be banned from lobbying for companies for at least three years.
Former Law Council of Australia president Arthur Moses says a three-year ban would bring MPs into line with similar restrictions on senior business executives, whereas Centre for Public Integrity chairman Anthony Whealy says there should be a five-year ban.
The calls come after a dozen ministers from the most recent Coalition and Labor federal governments are either registered lobbyists or are providing "strategic advice" to companies.
From The Australian:
Former foreign minister Julie Bishop, ex-defence minister Christopher Pyne, Liberal trade minister Andrew Robb, and ex-Labor ministers Lindsay Tanner and Craig Emerson are among eight former senior government figures currently on the federal lobbyist register.

More former ministers, including former Liberal treasurer Joe Hockey and Labor communications minister Stephen Conroy, have either joined groups that provide advice to companies on engaging with governments…

Many politicians from both sides of parliament have moved to interest groups – which lobby governments for broad sectors, rather than separate companies – since leaving Canberra…

"The private sector regularly imposes restraints on senior ­executives from working for a competitor for a period of time to protect against the potential misuse of confidential information," [Former Law Council of Australia president Arthur Moses] said. "It seems rather odd and wrong that cabinet ministers are not subject to the same restraints when they have had access to confidential and secret matters in order to discharge their high office in the name of the people."
I could not agree more. Lobby should be banned for at least three years (more appropriately five), both at a Federal and state level for all former politicians.
If politicians know that this is the situation before entering parliament then there should be no complaining.
Politicians are very well remunerated while in office where they are given privileged positions of significant influence. Thus, why on earth should they then be allowed to use that knowledge and influence, paid for by our taxes, to create a new career for themselves that will often significantly benefit their sponsors (some state sponsored – looking at you Andrew Robb!) to the possible detriment of the nation?
Coming to think of it, lets extend the ban to senior bureaucrats as well. They too have access to privileged information that can be used against the nation's interests.
Banning lobbying for at least one political term will contribute to restoring some faith in our political system and the handling of conflicts of interest, both real and perceived.
The politician/lobbyist revolving door must be closed.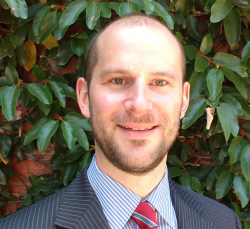 Latest posts by Unconventional Economist
(see all)