In the Q&A to yesterday's Keynote Address at the Australian Farm Institute Conference, RBA Governor Phil Lowe stated that the Council of Financial Regulators (i.e. RBA, Treasury, APRA and ASIC) are actively looking at macroprudential tools to curb the mortgage/property market (listen from around the 34 minute mark):
"The Council of Financial Regulators meeting last week that I chaired, we had a discussion about what might be the appropriate options to employ if housing credit growth accelerated and was outstripping growth in incomes. Because I don't think it's in the country's interest to have an extended period where credit growth is running way ahead of growth in our incomes, particularly given the high levels of debt.

"So, we've worked through together with APRA what the options would be there and they include: debt-to-income ratios; loan-to-value ratios; and the type of restrictions we saw a few years ago on investor and interest-only lending as well.

"We are not at the point where we're actively considering implementing any initiatives in this area. But we're doing the preparation of what might happen, what we might do if credit growth was accelerating…

"[But] we've got some way to go before something like that was going to happen".
This testimony tells us two things.
First, macroprudential curbs are on the radar and are likely to be introduced late this year or early next.
Second, the RBA/APRA will use macroprudential restrictions well before lifting interest rates.
The second point is in keeping with the RBA's recent comments that the cash rate will likely remain on hold until 2024.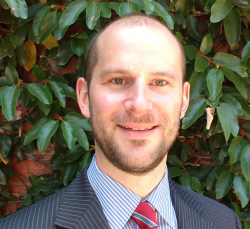 Latest posts by Unconventional Economist
(see all)