For the past few months, MB Fund has undertaken a pivot away from the inflation/value trade.  We were early getting into the revival of value, having forecast the inflation scare well in advance. During the scare, we took a lot of profits on winning trades in banks, miners and cyclicals. We pivoted this equity exposure to high-quality growth. We also shortened our equity exposure somewhat given the rising risk case for falling inflation to morph into a growth scare and lengthened our bond exposure somewhat. We also weighed more heavily offshore.
So far, the pivot has played out nicely as we've dodged cyclical stock downsides, as well as the caning at the short-end of the bond curve. The market has also moved back towards growth, especially quality, via the Market Ear:
NASDAQ closed at all time highs yesterday, but people hardly even mention it. The crowd has been busy trying to figure out how to get out of all the value/reflation trades that have puked recently. NASDAQ has performed well lately, absolutely but above all relatively speaking.

The average PM is sitting long the stuff that has come down hard and is holding little tech. We outlined our tech logic earlier in June and having outperformed pretty much everything, tech could (still) become the next big pain trade.

People still dismiss tech, but could they end up realizing tech is the real value here, and we get a massive chase of high quality tech names, which remains the pillar of this market?

NASDAQ at all time highs has so far made the perfect knee jerk break out we warned about on June 8 (here). A break out, then a small correction, just to see NASDAQ close at all time highs a few session later, now driven by big tech. Note the most recent pullback of NASDAQ "VIX", VXN. You can see it as diminishing risk, but above all you can use relatively cheap optionality to play your preferred directional view with a limited pay out. We are especially fond of upside call spreads, for various reasons (replace longs, play upside only, short hedges).

Source; Refinitiv

FAANGMs is something the market was obsessed with last summer. This year so far has been about meme stocks, bitcoin and other hot stuff, but note NYFANG index has pushed above the negative trend line and closed at highest in a long time.

Source; Refinitiv

The crowd has piled into weak balance sheet stuff, but what if they realize strong balance sheet is better, and is outperforming the "junk"…

Source; Bloomberg

We have seen the high quality stuff perform very well lately. Still the world's greatest, Apple (MSFT crossed $2tn market cap yesterday, so the chase is on…), has squeezed higher. Some two weeks ago we suggested Apple was ready to move from boring to sexy (here). Apple is approaching the first resistance levels soon, but this early mover has caught some good momentum that could continue if people are "forced" to chase big tech again.

Source; Refinitiv

Even sleepy AMZN has been on fire lately. Yes, the stock remains inside the big range, but things could get dynamic if they tried pushing the upper part of the channel. Another high quality name squeezing, and people have missed it…

Note both VXAPL and VXAZN are down again, offering relatively cheap options plays.

Source; Refinitiv

What about seasonality?

Sell in May did not work, but as GS shows, now is when the bullish part of the seasonality starts kicking in, and the out performer from here is NASDAQ, at least it has been since 1985.

Source; GS

The last two weeks of July are the worst two weeks of the year. Well, at least we got the worst part going for a lot of people stuck in crowded longs over FOMC, but as we showed last week, the two best weeks of the year are the two first weeks of July.

Source; GS

Imagine a tech lead squeeze starts playing out for real here. People would need to start chasing this big part of the market, just when they have spent the past six months unloading tech in size.

A "sudden" chase for big tech could be the next big pain trade…

Source; BofA
This is what we are now positioned for. The same can be said for WAAAX which was murdered after February peaks but are charging back:

These are much lower quality stocks than FAAMGs, and without the AUD hedge to boot, so our exposure is considerably lower to this growth segment. But they are signaling that the growth trade is back, bitches.
I see this as a 6-12 month pain trade as the global inventory supercycle passes and converges with a China-led demolition of commodities, inflation and value trades.
My base case is that just as everyone starts screaming growth and deflation shock later this year and into 2022, we'll pivot back to value on tightening labour markets and incipient Biden stimulus.
But we shall see. Staying wedded to any outlook in the COVID cycle is a bad idea.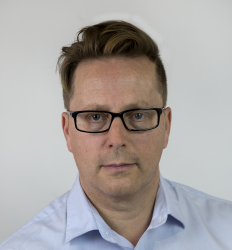 Latest posts by Houses and Holes
(see all)