The NAB business survey used to be a quite useful forecaster of GDP and its segments. These days it's become more like a PMI, only useful for directional rather than positional judgements. To wit, this is an unprecedented boom across all metrics: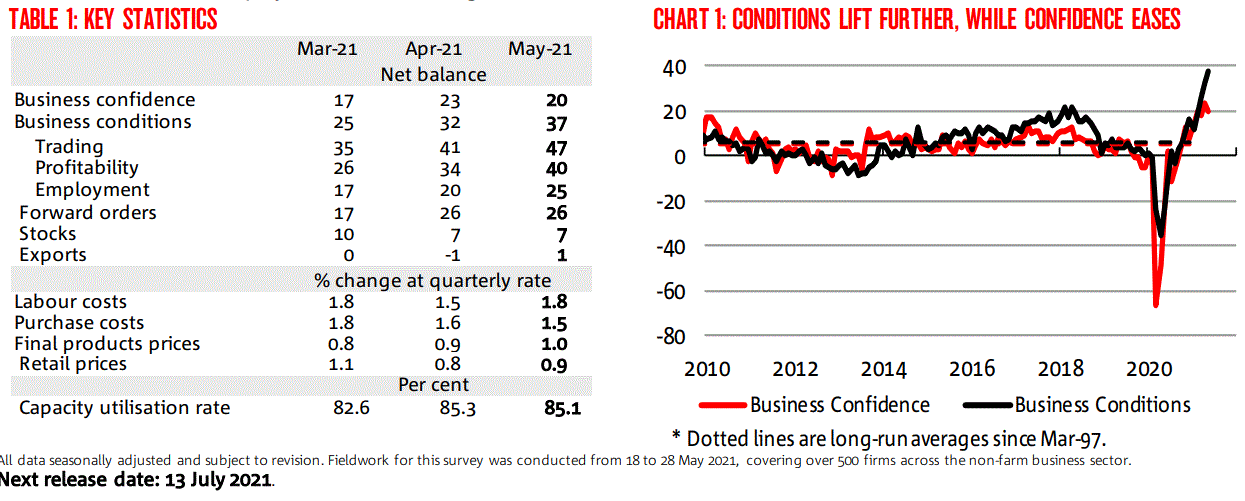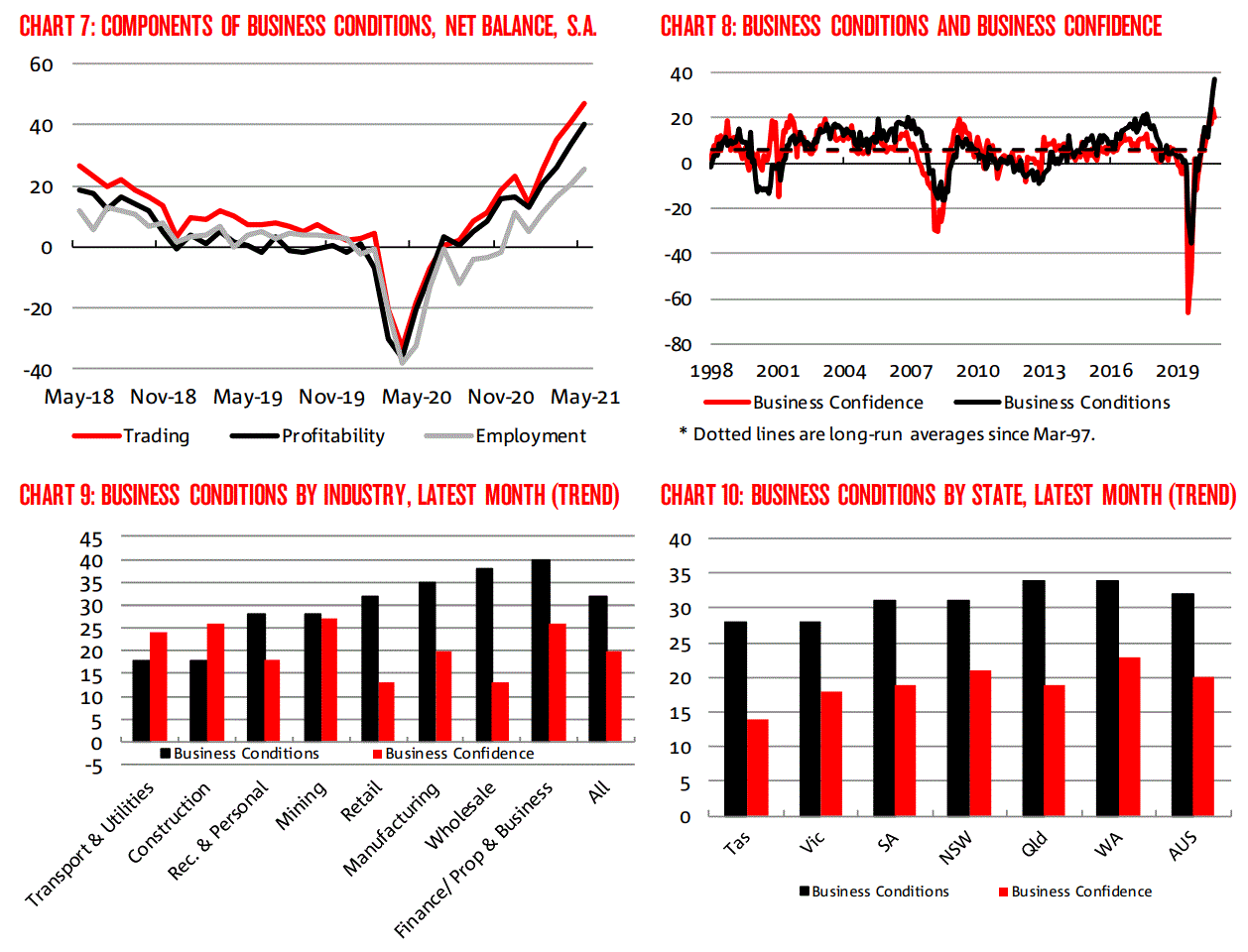 Capacity utilization has been pushed the highest measures in living memory which would normally mean steep rate hikes ahead to head off soaring inflation: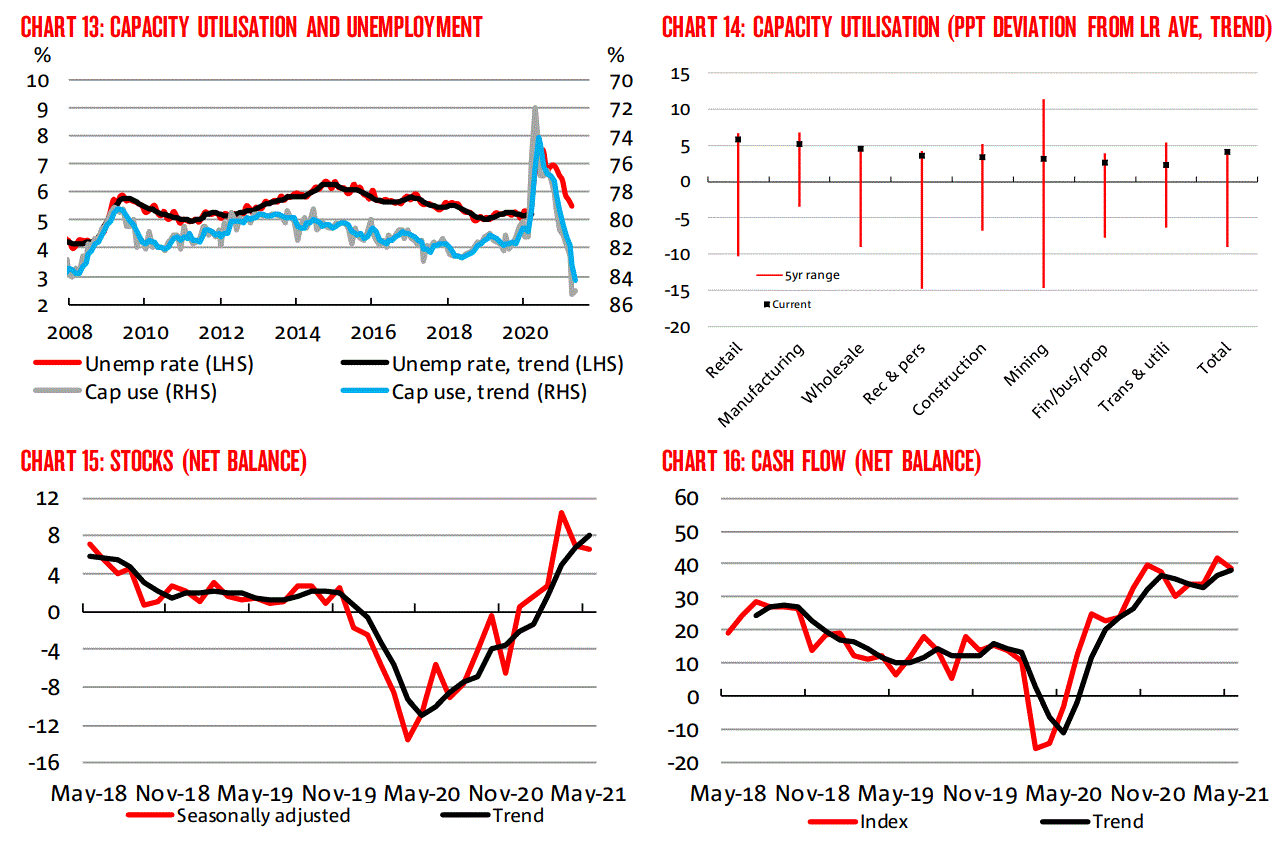 However, I suspect the real story is captured in that "Stocks" chart. That is an inventory supercycle, similar to what is transpiring worldwide right now, and when it is over capacity utilisation will crash back to earth.
It is interesting to note that next up is a crazed capex boom: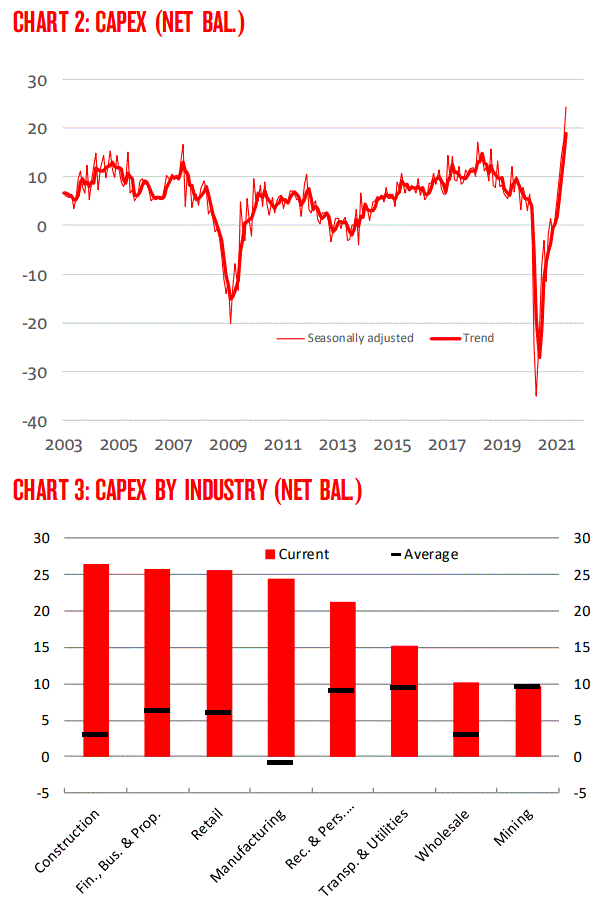 Or is it? Some of it is tax-incentivised pull-forward. Some of it may be misinterpreting the inventory supercycle as sustainable demand. Some of it may just be PMI-style positional rebound from last year's crash.
Because if any of the numbers in this report are vaguely real then a radical campaign of interest rates increases is required right now.
Full report.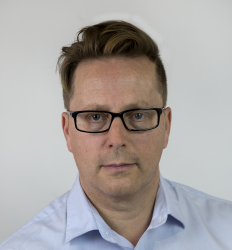 Latest posts by David Llewellyn-Smith
(see all)