The AFR reported that the proportion of landlords negatively gearing rental properties fell to 58.6% in 2018-19, according to the latest Australian Taxation Office (ATO) statistics. This was the lowest level on record and well down on the peak of 69.6% in 2007-08.
There were also 19,113 fewer negatively-geared landlords than in 2017-18, representing the first fall in five years.
The next chart shows how the decline in negatively geared landlords matches the structural decline in mortgage rates since the Global Financial Crisis (GFC) hit in 2008:
The data from the ATO is only current to 2018-19 and is very lagged. Therefore, the proportion of negatively geared landlords has likely fallen substantially since then reflecting the ongoing decline in mortgage rates.
Since 30 June 2018, the average outstanding standard variable mortgage rate has plunged from 4.51% to 3.59%, whereas the 3-year fixed rate has fallen from 4.13% to 3.59%:
Rates for new mortgages have fallen even lower, as illustrated by the next chart from CoreLogic:
As you can see, new investors can obtain mortgages for 3% or less which, when you view against gross yields above 4% across most Australian markets (i.e. except for Sydney and Melbourne houses) alongside fast growing rents, opens the door to neutrally or positively geared investment opportunities.
Thus, thanks to rock bottom mortgage rates, negative gearing is fast becoming yesterday's issue and has faded in importance from a housing policy perspective.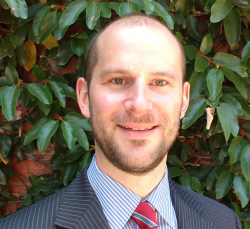 Latest posts by Unconventional Economist
(see all)