Morgan Stanley with the note. Rate of change is the most important and misunderstood idea in macromarkets:
Tapering is Tightening but Tightening began months ago.

The Fed's pivot to begin the tightening discussion caught most by surprise, but markets began discounting this inevitable process months ago in our view. It's exactly what the mid cycle transition is all about, and fits nicely with our narrative for choppier equity markets and a 10-20% correction for the broader indices this year. Until M2 growth is done decelerating, the transition is incomplete.

Overconsumption vs pent up demand.

Our economic growth forecasts remain quite positive, but bigger bulls continue to talk about "pent up demand". We agree there is pent up demand for services consumption. We also think the degree of overconsumption in goods and the ensuing payback is under-appreciated as the positive effects on income from the stimulus checks, and the surge in asset prices (including crypto), fades. Nowhere was this effect more dramatic than during 1Q. Americans benefited from not one, but two stimulus programs in this 90-day period and the spikes in retail sales were remarkable.

Cyclicals-not priced for decelerating growth.

The run in cyclicals has been historic, pushing relative price performance well above pre-COVID levels. Our statistical analysis on the macro regimes where cyclicals out/under perform has a clear message: cyclicals tend to underperform when the sequential rate of change is slowing in consumer confidence, GDP growth, inflation, PMIs and yields and that's exactly the environment we think we're in for the next quarter or two. Valuations and relative revisions have turned down and we could see more ahead near term if we're right about the dynamic above.

Where to go.

With the risk premiums needing to discount higher real rates and slowing monetary policy support we remain valuation sensitive-whether in growth or cyclicals-and prefer lower beta, higher liquidity, and quality companies that can deliver on expectations.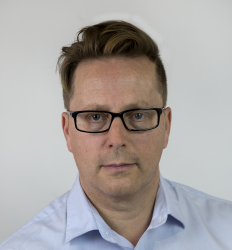 Latest posts by Houses and Holes
(see all)