Has Labor been living under a rock? Because it seems to be in disbelief that many Australian workers will have their take home pay cut when the superannuation guarantee (SG) is lifted from 9.5% to 10% on 1 July:
"ANZ, Wesfarmers, Macquarie Group, Telstra, Goodman Group and Transurban are among the biggest companies relying on clauses that specify "total remuneration package" or "total package value" or "remuneration inclusive of superannuation" to avoid forking out an extra 0.5 per cent in superannuation to workers on individual agreements".
"Many will see an immediate reduction to take-home pay to fund the super increase without increasing total remuneration".
"Labor's superannuation spokesman Stephen Jones said the clear intention of legislators – who introduced the Superannuation Guarantee under the Keating government in 1992 – was for superannuation to be funded by employers on top of ordinary wages".
"It's a pretty miserable way to treat your employees, most of whom will have been on a wage freeze for a long period of time," Stephen Jones said.
How can Labor be surprised by this outcome?
The Henry Tax Review explicitly stated that lifting the superannuation guarantee (SG) comes at the expense of workers' take home wages. Last year's Retirement Income Review from the Australian Treasury noted the same, as has analysis from the Reserve Bank and the Grattan Institute. MB has noted similar for years. Heck, even the latest federal budget took the scheduled lift in the SG into account in producing its wage growth forecasts.
It has literally been stated over and over again across a wide range of sources over many years that there is a direct trade-off between the compulsory SG and wages.
The only ones that have denied reality are the industry super funds and Labor, both of whom have a vested interest in seeing the SG increase.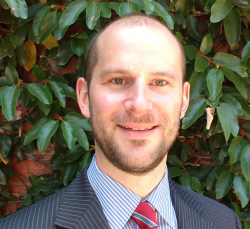 Latest posts by Unconventional Economist
(see all)