While Australia's treasonous government is hell bent on flooding the nation with foreign workers to overcome purported labour shortages, President Joe Biden has given an honest solution to employers: "pay them more":
The solution to the labor shortage is, according to President Joe Biden, as simple as a higher wage…

He told journalists at the White House [on Thursday] there's an easy solution.

"I remember you were asking me … 'Guess what? Employers can't find workers.' I said, 'Pay them more!'" the president said in his distinctive whisper-shout…

"This is the employees' bargaining chip now… [Employers] are going to have to compete and start paying hard-working people a decent wage"…

The president said in May that the accelerating rate of wage growth was a "feature" and "not a bug" of the post-pandemic economy. Increased competition between employers gives Americans more "dignity and respect in the workplace"…
Fancy that, President Biden correctly views it as a "labour market". So when shortages appear, employers have to offer better wages and conditions to attract staff.
Under this process, workers will benefit from having increased bargaining power and the resulting higher wages will redistribute income from the wealthy owners of capital to workers, leading to reducing inequality.
Now contrast President Biden's approach to the Morrison Government in Australia.
The Morrison Government's Interim Report of the Inquiry into Australia's Skilled Migration Program recommended opening the migrant floodgates via:
Abolishing labour market testing requirements.
Lowering costs and speeding up approval times for importing foreign workers.
Expanding the skilled occupation list to include almost any role.
Providing all 'skilled' visa holders with a clear pathway for transition to permanent residency.
Granting 'skilled' visa holders priority access to flights and hotel quarantine ahead of stranded Australians.
In announcing these recommendations Liberal MP Julian Leeser declared:
 "Right across the economy we are hearing that there are real issues in relation to businesses getting the skills that they need here in Australia. During the course of COVID, we've lost half a million temporary visa holders… We need to get them back to get Australian businesses moving again…"
The Morrison Government has also announced a suit of policies to make it easier for Australian employers to hire low cost foreign workers, including:
Uncapping the number of hours international students can work while studying in Australia;
Giving farmers a dedicated agricultural visa so that they can more easily hire foreign workers from South East Asian Nations;
Giving easier access to UK working holidaymakers under the newly signed free trade agreement; and
Adding an extra 22 occupations to the Priority Migration Skilled Occupation List, in turn giving these occupations priority processing for migration and travel exemptions.
So while the US President is actively trying to increase wages by protecting the working class, the Morrison Government is trashing the working class and looking after its business mates by flooding the nation with foreign workers, which will drive up spare capacity in the labour market and lower wages.
The Labor Opposition should push back hard against the Coalition's visa reforms and take a lower immigration platform to the upcoming federal election. To do otherwise is to betray its traditional working class base.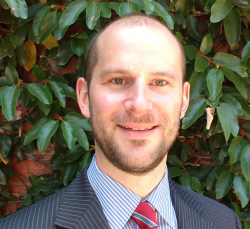 Latest posts by Unconventional Economist
(see all)