Australia's personality disordered PM Scott Morrison was approached by Pfizer in July last year and asked how many doses we needed. He said 180k, for himself and a few front-line staff. Then he bought millions of Astra Zeneca and Novavax vaccines instead. From two firms with NO experience producing vaccines, run by a former liberal party hack, at 15% of the cost that Pfizer was charging.
The rest is history. AZ credibility has all but collapsed with the public. Novavax is facing difficult questions about side effects and delays. The Morrison Government has desperately tried to backfill its utterly failed procurement policy with Pfizer and the similar Moderna vaccines. But too late.
More Pfizer won't arrive until late this year and then next. Even that is not guaranteed. Moderna might arrive this year if we're lucky.
This failure has cost Australians scores of billions in lost economic activity, scores of billions in public debt, untold inconvenience, lives and large tracts of our way of life.
It is the largest single policy failure of any government in my lifetime.
And now, today, we get this:
The US has purchased and will donate 500 million doses of Pfizer's Covid-19 vaccine worldwide as it seeks to be a key player in getting other nations vaccinated, a person familiar with the move told CNN.

President Joe Biden will announce the news at the G7 summit in Cornwall, England, this week, the person said.

Around 200 million doses will go out in 2021 and 300 million will be distributed in the first half of 2022. Biden's top Covid adviser, Jeff Zients, has been working on the deal for the last month, a person familiar said.
Australia: edge of the knife, tip of the spear, crack of my ass in the Indo-Pacific US empire and Morrison can't get on the blower to the White House for a few lousy jabs.
He should be thrown out of power on this issue alone.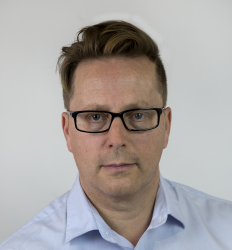 Latest posts by Houses and Holes
(see all)