One of the most asinine COVID restrictions that will continue into next week is the banning of gyms.
Gyms were singled-out and banned from reopening in Regional Victoria last week, despite no reported COVID cases, and they will be singled out again in Melbourne when it reopens at midnight tonight.
As happened last year when Melbourne eased out of COVID lockdown, gyms have been banned from reopening because they are supposedly 'high risk' places. This despite the majority of gyms having impeccable 'scan-on-entry' contact tracing and COVID protocols, including proper spacing, abundant sanitisation stations and wipes. By comparison, hospitality venues can have 50 people seated indoors.
Seriously, how is it that the hospitality sector, hairdressers and beauticians (among many others) are allowed to open but not gyms? How is it that Melburnians are allowed to go to the pub and get drunk but cannot do something that actually improves their health like working out? Where is the consistency?
I spoke to one small gym owner yesterday who is demoralised and facing possible financial ruin. They were hit hard financially last year and were only beginning to recover. Now they have been forced to close for three consecutive weeks (assuming no extension) without financial support. Their rent and fixed costs still need to be paid, but without revenue coming in at the front end. What are these businesses supposed to do?
Similar sentiments were expressed yesterday on Melbourne's 3AW by members of the public and gym owners alike.
With proper protocols and COVID-safe plans, there is no reason why gyms cannot open.
The Victorian Government seems intent to drive the fitness industry into bankruptcy. They'd prefer Victorians get drunk at the pub or woof down a hamburger at a cafe than doing actual physical activity.
This despite physical exercise being a key antidote to depression, especially when Melbourne's current inclement weather prevents exercising outdoors.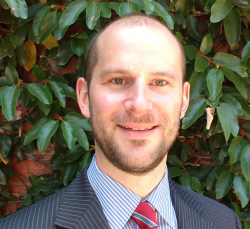 Latest posts by Unconventional Economist
(see all)