What, already?
Exports peaking: Chinese goods exports beat expectations in early 2021. Some of the upside surprise was due to supply factors such as the "staying local Lunar New Year", and some due to demand factors such as new waves of COVIDoutbreaks ex-China. These temporary factors aside, the bigger picture remains that export volume is peaking as reopening in other countries shifts consumer demand from goods to services. While high price inflation should continue to support export value and China's current account surplus, the tailwind from strong exports to real GDP growth is likely to fade in H2.

Consumption recovery still a long way to go: As of mid-2021, the level of household consumption is still significantly below trend. While we expect consumption and services to continue to recover, the pace is likely to remain gradual. The pace of vaccination accelerated dramatically in May and China is on track to fully vaccinate 40% of its population by the end of June and 70-80% by year-end. But the significant vaccination progress does not change our view of gradual consumption recovery in H2 given the "zero tolerance" policy where local lockdowns dampen economic activity whenever COVID cases are confirmed.

Government-led investment to step up in H2: The combination of exports peaking and household consumption only recovering gradually implies growth slowdown in the absence of government-led investment support. During the first half of the year, fiscal policy was very conservative as strong exports and last year's low base reduced the urgency for the government to boost activity. We expect fiscal support to increase meaningfully in the second half, with local government bond issuance rising significantly and the driver of economic growth shifting away from exports and towards government-led investment.
My headline is a little misleading for fun. I've discussed this ramp-up in local government debt in the second half many times. I also expect it to happen though not quite so aggressively as Goldman, held back by the property developer shakeout.
The local government debt quotas were set earlier in the year at around 2% below 2020. But the slowness of the uptake in H1 led Beijing to cut them back another 5% recently. So it is still a withdrawal of credit for 2021 even if back-ended timing will be useful as property markets slow.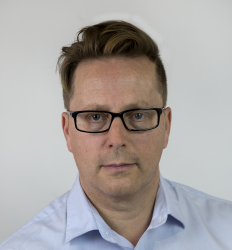 Latest posts by Houses and Holes
(see all)