The equity market narratives coming from Wall Street are starting to sound positively hysterical. Throughout this year we have seen three dominant narratives:
Good news is bad news as rising inflation will bust the stock market pushed largely by BofA.
Bad news is good news as temporary inflation giving way to deflation will keep stock prices elevated.
Good news is good news because a spike in inflation will rotate stocks from growth to value supporting headline index levels, pushed by yours truly.
As the Fed pushes towards tightening too early, we can now add a fourth narrative: bad news is bad news as policy error crashes stocks. I will come back to that. First, here's Deutsche with a great wrap on where we are:
Via Deutsche:
The day after the Fed meeting was extraordinary by any measure: the biggest daily rally in the dollar index since the March global shutdown, a big drop in long-end US yields to the lowest since February, the biggest drop in some commodity prices since March of last year but a new record high in the NASDAQ all happening at the same time. How to square it all up? In short, it all boils down to a very pessimistic market view on r*, to be explained below.

First, the easy part. The big dollar rally is entirely consistent with our framework that what matters for the greenback is front-end real rates. Fed tightening expectations have repriced sharply higher over 2023 and support more near-term dollar strength (chart 1). There should be no surprise that the dollar has rallied strongly even if 10-year yields have not made new highs.

Second, the commodity part. The role the Fed has played in inflating commodity prices should not be underestimated. For example, there is a very high correlation between the dollar and base metal prices at the moment (chart 2). Our fixed income colleagues have shown there is an extremely powerful link between the Fed balance sheet, commodity prices and inflation expectations: the taper of 2013 marked the peak in inflation expectations back then too. On a similar note our economists have shown that even survey-based measures of inflation expectations such as Michigan exhibit a high correlation to commodity prices. All of this reinforces the point that the Fed can be far more powerful in influencing inflation expectations via the dollar and commodities than is commonly assumed.

Finally, the bond part. The market has undergone a remarkable twist flattening over the last 48 hours. This is extremely unusual given that the Fed has not even started hiking rates yet. Market pricing for hikes in 2023 and 2024 has gone up, but yields beyond that have gone down (chart 3). This has also coincided with a notable drop in inflation expectations – indeed we noted yesterday how the Fed has shown a hawkish pivot even before market breakevens have reached their pre-2014 normal range. What all of the above is telling us is that the market is taking an extremely pessimistic view on real neutral rates, or r*. If the Fed decides to go early, the market is saying, it won't be able to go very far before inflation and growth hit a speed limit, pushing yield expectations after the initial hike lower. This very pessimistic view on r* is in line with market behaviour beyond the bond market. First, it is aligned with the very high dollar responsiveness we have seen to even small shifts in Fed stance: huge pent-up demand for yield from investors across the planet forces a stronger dollar and a bigger disinflationary impact quicker than assumed. In other words, a low global r* (remember the rest of the world still has massive current account surpluses, or excess savings) pushes US r* lower too. Second, a low r* is consistent with continued equity resilience, especially in growth stocks heavily reliant on a low medium-term discount rate. That the equity rally yesterday was led by huge relative rotation from the Russell to the NASDAQ should not be a surprise. This is 2010-19 secular stagnation pricing, version 2.A day's price action does not a trend make, but the market is sending some peculiar signals that need to be monitored. We have emphasized in recent weeks that the transition away from the v-shaped part of the recovery to the new post-COVID steady state will start raising all sorts of uncomfortable questions , including the structural damage COVID has left on private-sector saving rates as well as the new level of equilibrium real rates. Historical evidence has shown a huge negative impact of pandemics on r* for example. For a big dollar up cycle, the Fed needs to be able to get very far. The market is not so sure.

This matrix will be zero surprise to MB readers. It is exactly what MB fund expected and positioned for. I only part ways with Deutsche on one conclusion. That the low US r* requires big rate hikes to lift DXY. On the contrary, in the world that is coming. If US fiscally-charged growth leads, Chinese growth lags on economic restructuring hitting all of EM, and Europe remains a mercantilist parasite, r* falls faster everywhere outside of the US and DXY can skyrocket on minor Fed hawkishness.
Which may be about to matter a great deal to equities. BofA has suddenly changed its narrative from good news is bad news to bad news is bad news:
Positioning: BofA FMS investors bullishly positioned for permanent growth, transitory inflation, peaceful Fed via longs in commodities, cyclicals & financials into June FOMC.U-turn on Easy Street: Fed flipped from dovish to hawkish, conceding zero rates &$4bn of asset purchases every day perhaps incompatible with a. stocks/bonds/housing prices at all-time highs, b. GDP +15%, retail sales+40%, payrolls artificially low (Chart 3), CPI annualizing 8%, c. new social & economic goal of reducing inequality (see Fedbalance sheet & market cap of Big Tech–Chart 4).

Global QE to QT: an "easy Fed" has been an "easy trade", and a"good news = good news" market in H1; in H2 the shift from QE to QT accelerates…QE (Fed, ECB, BoJ, BOE)set to fall $8.5tn in'20 to $3.4tn in'21 to $0.3tn in'22…19 rate hikes thus far in'21 vs5 in'20 (8 rate cuts vs 195 last year–Chart 5); so in H2" good news = tighter liquidity =bad news"…low/negative stock/credit H2 returns. Bad news = bad news: "peak profits" means bad news won't translate into good news; BofA Global EPS model says global EPS peak wasу40% in April (model driven by ChinaFCI, Asia exports, global PMI, US yield curve–Chart 6), projected to decelerate to 20% by August.

China the tell: lead indicator for virus, lockdown, reopening, tech boom, tapering, tightening, and in H1…China economy has slowed (Chart 7), stocks flat, defensives (healthcare/telcos) have outperformed, banks flat, consumer/tech down hard (though have caught recent bid–big reason EM acting so well thus far despite US$up); we say global defensives outperform H2 (staples, pharma, telco, utilities).

Perfect storm for cyclicals: excess positioning, China tightening, US fiscal hopes fading, and now hawkish Fed; note cyclical correction now well underway (homebuilders-14%, copper -13%, materials -9%, transportation -7%…even AUD now bid on spectacular strong labor market data) which follows yield curve bear flattening prediction in BofA Investment Clock view (Chart 8); vaccine continues to dominate virus(Chart 9) but cyclicals are cyclical, Chart 10, and Q3 correction likely (and perhaps necessary to test that secular inflation trade uptrend is for real).

"Excess positioning" driven in part by BofA inflationista. Readers will recall that I have been criticising it for months for pushing commodities as China tightened. It's wake in fight time!
Second, we come to Goldman, which has been criminal in its commodity bubble blowing and remains committed to it to the end:
Investor equity positioning is extremely elevated relative to history. The Fed'sfirst quarter Financial Accounts (Z.1) release revealed that households, foreign investors, mutual funds and pension funds–categories that collectively own 91% of the equity market–have an aggregate 49% allocation to equities. This ranks in the 96th percentile since 1990 (Exhibits 1 and 2). Other investor classifications also show ebullience for stocks. GS Prime Services reports that hedge fund gross and net exposure rank at the 99th and 97th percentiles in the last 3 years, respectively. Clients we speak with often ask: Who is the incremental buyer of US equities? Our reply: Households and corporations will buy an additional $500 billion of US equities through year-end.

Households were the largest source of equity demand in the first quarter with net purchases of $172billion. We raise our forecast for full-year 2021 household net equity buying to $400 billion from $350billion (Exhibit 3).We estimate that households currently allocate 44% of their assets to equities, slightly below the all-time high allocation of 46% in 2000. But high cash balances and continued retail participation in equity markets should bolster household equity demand. The trade-off households face between equities and other asset classes favors equities through year-end given anemic money market and credit yields.

Additionally, any signs of a sustained increase in inflation would favor equities over bonds or cash. A record $5.5 trillion of cash is sitting on the sidelines. As the pandemic set in during early 2020, $1.2 trillion flowed into money market funds (Exhibit 4). On Wednesday the FOMC left the Fed funds rate unchanged at 0-0.25% and is likely to maintain this level until late 2023, suggesting cash returns will remain weak in the near future.
Always be suspicious of the "cash on the sidelines" argument. It is the last redoubt of the scoundrel. Note that Goldman is still predicting a dramatic bond curve steepening by year end. The reason is the US labour market will keep improving. But not enough in my view.
My narrative has swung now from good is good news to bad is good news as the global inventory supercycle that has completely fooled Wall Street into believing inflation is coming unwinds. This is going to be accompanied by more Chinese slowing and crashing commodity prices.
At some point, this will register with the Fed and its dots will push out again. The big question now is how fast does that happen because that will determine which narrative becomes predominant in H2.
If the Fed realises its mistake early then we will see bad is good news predominate and equities will be OK as the value over growth rotation violently reverses for while (before doing so again next year). This is still my base case at 50%.
If the Fed realises its mistake too late then the developing disinflation shock will become a growth shock and equities will fall hard to remind the Fed who is boss. This is my major risk case at 40%.
Risk and reward are pretty evenly balanced at this juncture.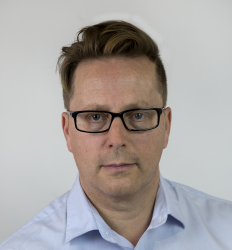 Latest posts by Houses and Holes
(see all)