There is evidence in the affirmative, at The Monthly, daily, whatevery:
Many people were blindsided by the prime minister's late-night announcement that the AstraZeneca vaccine can now be administered to those under 40. Speaking after a national cabinet meeting, Scott Morrison revealed that GPs would receive increased vaccine indemnity, and that Australians of all ages would now be able to talk with their doctor about getting AstraZeneca – meaning vaccine eligibility has just been opened, for the first time, to under-40s across the country. As a result of the PM's evening press conference, GPs have this morning been inundated with calls about the change, with doctors left confused, and many unwilling to administer the vaccine to younger cohorts until they receive official guidance. The Australian Medical Association was also taken by surprise, with president Dr Omar Khorshid saying: "We knew about the indemnity announcement but we didn't expect the AstraZeneca announcement." The booking system is chaotic, as Guardian Australia's live blog has covered. But it's not just doctors who were blindsided by the call. Two state health officials (from Victoria and Queensland) have since confirmed that the decision didn't come out of last night's national cabinet meeting. Nor is there mention of it in the post-meeting statement, which notes a bolstering of indemnity arrangements but nothing about opening eligibility to under-40s. Is it possible that an exhausted Morrison – whose communication is not the clearest at the best of times – did not mean to announce the change in AstraZeneca eligibility? In his confusing press conference, did the seemingly tired prime minister accidentally make a major alteration to the vaccine rollout?

The way Morrison made the announcement that those under 40 ("any age group") could now speak to their GP about accessing AstraZeneca raised questions from the start. Rather than the PM announcing upfront what is a major change to the rollout, the news came about in answer to a question from a journalist seeking to clarify what the changes to indemnity meant for those under 40. This is from the transcript on the PM's own website:

JOURNALIST: Prime Minister, just with the changes to the indemnity for AstraZeneca, does that mean that people under 40 will be able to talk to their GPs and get the jab immediately, and if not, what would it take, if the older cohort don't want the jab, for those people under 40 to get access to AstraZeneca if they're willing to take on that risk?

PRIME MINISTER: Well, if they wish to go and speak to their doctor and have access to the AstraZeneca vaccine, they can do so.

JOURNALIST: Any age group?

PRIME MINISTER: So, the answer is yes, they can go and do that.

What felt slightly cynical to speculate last night seems even more plausible today. State officials have pushed back against Morrison's announcement, with both Queensland Chief Health Officer Jeannette Young and Victoria's Health Minister Martin Foley saying the decision didn't come from national cabinet and was therefore a Commonwealth or prime ministerial call (why, then, announce it straight after a late-night meeting with the states?). Foley told reporters that the Victorian health department has written to the Commonwealth seeking further information and advice on the matter. Queensland, however, pushed back against the idea entirely. "There are some people asking to get AstraZeneca although the clinical advice is they should not," said Young. They were both backed up by the AMA, which has today refused to endorse the announcement, saying it goes against advice from the Australian Technical Advisory Group on Immunisation, which has not changed. Of course, healthcare and quarantine workers under 40 were already eligible for a vaccine, including for AstraZeneca if they wanted it, as Victoria's Chief Health Officer Brett Sutton noted. Could it be that Morrison only meant to refer to those kinds of under 40s in his answer?

If the announcement was made in error, the federal government has decided to run with it rather than acknowledge that the prime minister (who at one point in his quarantined press conference used the phrase "more soonly") got it wrong. On this morning's ABC News Breakfast, the Commonwealth Chief Medical Officer, Paul Kelly, backed the prime minister's call, accidental or not. "The change really last night was the decreasing of the age below 40," he said, while noting the preference was still for them to get Pfizer. In an afternoon press conference, Health Minister Greg Hunt also repeated the changed access rules, confirming it was a decision of the Commonwealth, but claimed it was noted by national cabinet last night (strange that it wasn't one of the five things that national cabinet "noted" in that post-meeting statement). Hunt also announced that Medicare-funded GP consultations over AstraZeneca would be extended to those under 50, in line with the change, but also stressed that Pfizer was still recommended due to blood-clotting concerns. But when asked why the advice had changed, just two weeks after ATAGI raised the AstraZeneca age bracket, and whether it was due to a lack of supply, Hunt said – "with great respect" – that the medical advice had not changed, and that this was "simply a recognition that the access for those who wish to make an informed consent decision can be broadened, consistent with the supply", before ending the press conference.

It is of course possible that last night's AstraZeneca eligibility call was an intentional one from Morrison, a Commonwealth decision that he decided to slip into his press conference announcement after national cabinet. Could the whiplash-inducing decision have in fact been made, as a journalist put to Hunt today, to cover for inadequate vaccine supply, as the vulnerability of the nation becomes clearer amid multiple outbreaks and lockdowns? Dr Khorshid suspects as much. "My guess is that they are wanting to provide nervous Australians who are going into lockdown this week with something that they can actually do to improve their chances of getting through this and to push the nation's vaccination program forward."

If this was an intentional decision, it was perhaps a rushed and desperate one to cover for the government's failure to order enough mRNA vaccines. If it wasn't, the federal government is running with a prime ministerial slip-up, changing its vaccine policy on the fly to cover for the fact that Morrison didn't know what he was saying yes to. Both options speak to this government's incompetence.
The Idiot strikes again.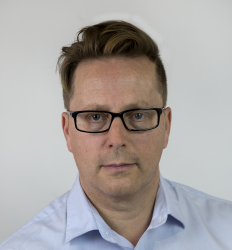 Latest posts by Houses and Holes
(see all)