The latest issue of Deloitte Access Economics' Retail Forecasts projects that Australian retail sales will record their strongest growth in a decade in 2020-21, buoyed by travel restrictions, stimulus and a strong domestic economy.
However, growth will inevitably slow in 2021-22 as the economy opens up and consumers spend elsewhere:
Australia's economic recovery has gone from strength to strength in 2021 – built largely on elevated consumer and business confidence…

The strong employment growth will help support strong consumer spending growth in 2021-22, combined with many households drawing down on their "war chest" of savings built over last year. But retailers will still have to compete for consumers' dollars as more opportunities for spending open up…

Retail is expected to grow a hefty 5.9% over 2020-21 – the highest growth seen in a decade. But as retailers face stiff competition for consumers' dollars in 2021-22, and after such a large surge, the forecast for 2021-22 growth is a more modest 0.9%, although overall consumer spending (including on services) will grow at a much faster rate…

For spending to grow at strong rates in the future, households will need to draw down on their savings. And a big part of this will be driven by how confident consumers remain. To date, consumer confidence has rallied strongly since collapsing in mid-2020. But as recent events have shown, future lockdowns are still a possibility. And while restrictions don't always hurt the retail sector as a whole given the essential nature of some spending activity, the impact on confidence is a bigger risk, and one that could still have a significant impact on the consumer spending outlook.
One factor Deloitte doesn't mention is house prices, which have traditionally shown a positive correlation with retail sales via the 'wealth effect'.
Given Australia's house prices are rising at their fastest pace since the late-1980s this, alongside the drawdown of savings, should support retail sales over 2021-22.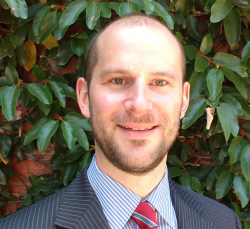 Latest posts by Unconventional Economist
(see all)