For months we have witnessed Australia's employer groups lobby the federal government for easier access to foreign workers due to purported crippling labour shortages.
However, when it comes to actually paying more to attract Australian workers into their respective industries, they are firmly opposed.
In the lead-up to yesterday afternoon's minimum wage decision by the Fair Work Commission (FWC), major employer groups like the Australian Chamber of Commerce and Industry (ACCI) called for a 1.1% minimum wage increase, which would have represented a real wage cut. Whereas the Master Grocers Australia and the National Farmers' Federation stipulated no increase.
Thankfully, the FWC has ignored their plea, granting a 2.5% minimum wage increase from 1 July for most workers.
Australia's employer groups are livid by the increase.
ACCI chief executive Jenny Lambert described the decision as "a bitter pill to swallow for around 230,000 small businesses":
"Australians who have managed to battle on through, keep their business afloat and keep people in work now face a highly risky hike in wages – always their biggest cost"…

"That's why a 2.5 per cent increase to award wages now is premature and irresponsible."
Whereas Australian Industry Group (AIG) CEO Inness Willox said the 2.5% increase in the minimum wage is "tempting fate":
"A 2.5% minimum wage increase is unwarranted when the latest inflation figure is 1.1% and with wages across the economy only rising at an average rate of 1.5 percent…

"The decision sends a very bad signal and is likely to impact adversely on the recovery. At the current stage of the recovery, the focus needs to be on boosting employment".
How can employer groups simultaneously claim to be having great difficulty finding local workers, necessitating the widespread importation of imported workers, while at the same time arguing against a real rise in the minimum wage?
Let's get real for a moment. Australian company profits rocketed 11% in the year to March 2021:
Moreover, since hitting parity in Q2 2016, corporate profits have grown by 53% versus only 21% growth in aggregate employee compensation:
Australians have suffered a decade of stagnating real wage growth as corporate profits boomed. This decision by the FWC is a step in the right direction that will help drive some much needed wage inflation.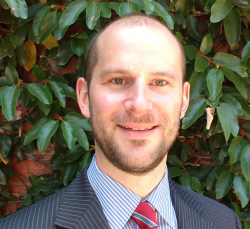 Latest posts by Unconventional Economist
(see all)