The Weekend AFR gave its strongest indication yet that the Morrison Government will use Treasury's upcoming Intergenerational Report (IGR) as ammunition to reopen the mass immigration floodgates:
This month's Intergenerational Report will be "used to reinforce the government's case to boost immigration once the pandemic ends".
"It will show the country is getting older, more indebted and reliant on taxing younger workers, and driving up spending".
Deloitte Access economist Chris Richardson claims the IGR will show "that demographic and technological trends are making the future more expensive… Australia is ageing, and the older you are the more costly society's subsidies of your healthcare become… The pandemic pause has made Australia smaller and older in population terms than had been expected pre-pandemic".
So once again, the Australian Treasury and the federal government will use the tired canard of population ageing as ammunition to reinstate the failed mass immigration policy of the prior 15 years.
Yet anybody with a shred of common sense can work out that running a high immigration program can never 'solve' population ageing for the simple reason that migrants also grow old.
At best, immigration can only delay population ageing, while also adding a host of other economic and environmental costs from having a substantially larger population, including lower wages for workers, crush-loaded infrastructure, increased traffic congestion, forcing people to live in apartments rather than houses, and environmental degradation.
Post-war migration boom helped cause current ageing 'problem'
A key driver of Australia's current 'baby boomer bulge' and ageing population is the mass immigration program ran in the post-war period (i.e. 1950s and 1960s):
These migrants (which include my parents) are now old. Thus, they have added to Australia's current ageing 'problem'.
It stands to reason, then, that importing migrants to solve the ageing issue is 'can-kick economics', since today's migrants will inevitably grow old, thereby creating ageing problems in 40 year's time. Some will also bring in older family members, thus exacerbating population ageing now.
Immigration has minimal long-term impact on ageing
The ABS' own demographic projections show that immigration is next to useless in 'younging' Australia's population.
If we apply a more realistic definition for the working aged population of 19 to 70 (given more kids are staying in school and older Australians are working longer), then running annual net overseas migration (NOM) of 200,000 to 280,000 delivers only 3% more working-aged Australians by 2101 than zero NOM:
This tiny 'benefit' will only be transitory and comes at the expense of adding 150% to 200% more people to Australia's population versus zero NOM:
Such a massive increase in population will obviously take a massive toll on Australia's natural environment and general liveability.
It, therefore, makes far more sense to better utilise Australia's existing workforce than importing swathes of migrants to 'solve' the ageing issue.
The costs of mass immigration are always ignored
The 17.5 million extra people that were projected by the ABS to arrive in Australia over the 48 years to 2066 were driven entirely by NOM – directly as they arrive by plane and indirectly as migrants have children:
These additional 17.5 million people would require huge sums of public spending on economic and social infrastructure, such as schools, hospitals, roads, public transport, aged care, etc.
These costs dwarf those from population ageing and can be avoided altogether by not running a mass immigration program in the first place.
It's time to get real on immigration:
The prior 15 years of mass immigration was a diabolical public policy failure as empirically evidenced by:
Falling productivity growth;
Falling real wage growth;
Stagnant real per capita household disposable income;
Stagnating growth in real GDP per capita;
Rising congestion, smaller and more expensive housing and reduced liveability across Sydney and Melbourne due to extreme population growth; and
Soaring infrastructure costs due to diseconomies of scale plus waste as governments desperately tried to keep pace with unforeseen extreme growth.
Of course, the IGR won't take proper account of the costs of mass immigration – either financial or non-financial – since these are borne primarily by the states and residents at large. It will myopically focus on federal budget finances only.
In reality, the whole immigration program is about numbers –  the 'Treasury numbers' needed to sustain Australia's rate of headline economic growth and the Commonwealth's projected tax revenues.
I bet if the federal government was required to internalise the cost of immigration by paying the states $100,000 per permanent migrant that settles in their jurisdiction, so that they can fund the extra infrastructure and services required, then Treasury would no longer tout the 'fiscal benefits' of immigration.
Making the federal government share the benefits and costs of immigration would be a surefire way of reducing the intake back to sensible and sustainable levels.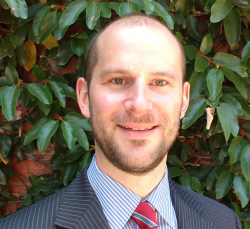 Latest posts by Unconventional Economist
(see all)