See the latest Australian dollar analysis here:
Let me amend that to read "all governments war on crypto just getting started". Via Sinocism:
War on crypto just getting started

Caixin Editorial: It's Time to Declare War on Cryptocurrency

The current measures didn't just appear out of thin air. They are the result of policymakers' ever-growing understanding of the emerging risks associated with cryptocurrencies, as well as the country's needs to better manage financial risks and to transition to a low-carbon economy…

The State Council's Financial Stability and Development Committee held a meeting on May 21 that emphasized "cracking down on Bitcoin mining and trading and preventing the transmission of individual-level risks to systemic risk that affects the economy."

This is an unmistakable signal that more rigid policies are yet to come…

the Chinese government is serious this time. Domestic speculators are advised to give up their illusions or risk going broke.

The original – 社论|治理虚拟货币乱象

Comment: Caixin knows what the regulators are thinking. To those who still think the China crypto crackdown is a passing storm, I will borrow from Mao to warn you to "cast away illusions and prepare for struggle".

Crypto mining machine prices plunge amid mine closures – Global Times

"We can accept any price as long as the machines can be sold," a seller was quoted by China Securities Journal as saying.

The market is full of panicked sellers, depressing prices. For example, the S19jPRO-100T machine, which used to be sold at more than 70,000 yuan ($10,842), is now sold at around 30,000 yuan.
The fires of Bejing will spread. The forests of Etherium and Dogecoin will burn. And all that was once good in this crypto world will be gone.
There won't be a crypto market, bros.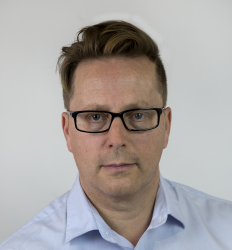 Latest posts by Houses and Holes
(see all)