It's getting amusing. Australia's largest utility, the Commonwealth Bank, is being historically rerated as a wildly prospective growth stock. It has now reached 22x forward, very much in line with the kind of valuations we see for FAAMGS and similar quality stocks with spectacular growth, earnings reliability and global domination:

I guess all of these things now also apply to this formerly stodgy quango.
Of course, I get the bid. Boomers can't get a return in the bank so they'd rather own it for the dividend. So, CBA must have the highest divi of the lot then. Err…actually…the lowest:

Ohhhhh, I get it. Punters have realised that CBA's assets are so much better than the other three identical banks that they are worth double!

Well, at least we can say that it's the best time to own banks in the cycle as inflation rises and the yield curve steepens. So long as we ignore the new reality that inflation is about to tumble and the yield curve is getting clubbed. This is why global bank indexes have all rolled over (bar CBA of course):

But, but, but the outlook is brilliant. Low unemployment, a rampaging housing bubble, no rate hikes coming!
Sure, and the first type of monetary tightening that we'll see, which is being brought forward by that runaway recovery, is macroprudential which directly targets bank lending over all other forms of economic activity, meaning that they wear more of the adjustment not less.
Which is one major reason why the banks performed so badly from 2015 when macroprudential was first introduced.
Perhaps all of these things are different this time.
Or, perhaps, they are not.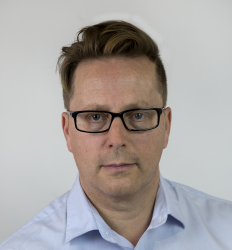 Latest posts by Houses and Holes
(see all)