Brace for the China election. An election that the Australian Labor Party cannot win.
Beetrooter Joyce returned to the Party Room yesterday. He immediately went on the attack. Not over coal and climate change. Nor closed borders or vaccines. Nor loss of Chinese markets for the bush. He gave us this:
Nationals leader Barnaby Joyce has issued a stark warning to government MPs about the risk to Australia from the waning power of the United States, calling for unity as China emerges as a new superpower.

Mr Joyce urged Liberal and Nationals MPs to unite behind the mission of making Australia "as strong as possible as quickly as possible" when it could not rely on the US to guarantee regional security.

The message resonated with government MPs who are increasingly concerned about the Chinese government's construction of military bases in the South China Sea and provocations in the Taiwan Strait.

"He said there's a unifying cause, that it's more important to the nation than anything else, that the times that we live in today are different to those that we were born into," a Coalition spokesman said of the remarks.

"He said the world is changing … we're moving from the Pax Americana to a new superpower that's different and there are different ways of seeing the world.

"Our liberties and freedoms that we took as a birthright and never really thought about, in the future might be challenged like they never have before."
All true. And the overwhelming majority of Australians agree. The new Lowy Poll also out today is unequivocal across all dimensions. China is cooked:
What politician would not want to ride this sentiment dragon?
Sadly for the Australian Labor Party, it has missed an epochal turning and thus invited the Morrison Government to run a China election. Throughout the above violent swing in public sentiment, Labor has defended China, pushed back policy efforts to fight it, blamed Australia for deteriorating relations, allowed its phalanx of China-embedded greybeards to set the public agenda and tried to rally business against the Government.
It continues today:
The WA government appointed two pro-Beijing community leaders to a new paid advisory council before Premier Mark McGowan escalated his criticism of the Morrison government's handling of the China relationship.

…In February, his government appointed Dr Edward Zhang and Dr Ting Chen, as the only two Chinese community representatives, to his 15-member multicultural council, a policy advisory body where members can earn up to $385 per day.

Zhang, who didn't reply to a request for comment, has condemned the federal government's position on the disputed South China Sea. "We overseas Chinese are the first line of defence for our motherland," he said in 2016.

He has also said he would censor any content frowned upon by Beijing in his Chinese-language newspaper, the Australian Chinese Times, including criticism of the government, separatist language and references to the Falun Gong and the Taiwanese independence movement.

Zhang is a founding member and honorary chairman of the WA branch of the Australian Council for the Promotion of the Peaceful Reunification of China, a group tied to United Front. The United Front operates overseas networks that mobilise support for the Chinese Communist Party.

Chen, the second representative on the council, has been vice-president or president of WA's largest and oldest Chinese association, Chung Wah, since 2017.

The association's shift to a pro-Beijing organisation was ushered in by former president Richard Tan after years of internal hostilities sidelined second-generation Australian-Chinese members.

Tan said he built the organisation's intimate relationship with the Chinese consulate and aided a leadership takeover by a bloc of mainlanders in murky circumstances in 2015 when Chen was secretary.

Tan said there was no official affiliation with United Front but many individuals had ties with groups in the network, including himself. Chen founded WA's Fujian association – a United Front linked operation – with his colleague Ding Shaoping. Chen then succeeded Ding as the president of Chung Wah.

…In 2016 Chung Wah signed a statement defending China's actions in the South China Sea where it has made territorial claims disputed at the United Nations.

…"With the tensions between China and Australia, I am concerned if things get worse these [may not be] good representatives of the Chinese community in Australia," said the Liberal figure, who asked to remain anonymous so he could speak freely.

He said the association struggled to resist the pressures from the consulate, which often underwrote their functions, pressured them to host events and linked them to United Front groups.

…Chung Wah received a $5 million grant from the WA government at the end of last year – equivalent to its entire annual budget. McGowan personally awarded the grant in the key seat of Riverton ahead of the state election in March, which he won in a landslide.

The association is audited by CPL, a company run by the Perth-based family of Tam Yiu-Chung, the only Hong Kong representative in the standing committee of Beijing's National People's Congress. Tam was sanctioned by the US after he drafted the national security laws that have imprisoned more than 100-pro democracy leaders in Hong Kong and wiped out public opposition to Beijing.
As I said last year, as Chinese agents of influence exit Australia, expect them to do their very best to divide WA from the rest of the nation.
I am not especially worried about this in a structural sense. Although surveys suggest a greater sympathy for China in WA than other states, anxieties about the evils of the CCP are still high. For the most part, worries about Canberra alienating China come in the form of job security. But China is going to divorce Aussie dirt anyway in due course so WA will simply have to adjust, with fiscal transfers to support it from other states.
What is more of a concern is that the Australian Labor Party is clearly still utterly vulnerable to Chinese influencers. So much so that it is prepared to fund them with large sums of taxpayer cash. This is a pretty ironic reversal of the usual relationship and suggests an intimacy born of institutional belief, not just pragmatic grasping.
What on earth needs to happen to awaken Labor to the epoch that has swept past it, I have no idea. It is determined to cast its vote on the wrong side of history even as Australians stride entirely in the opposite direction.
Labor can bleat all it likes about the Morrison Government seeking a "khaki election" but it is its own fault. It has totally failed to read the great turn in geopolitics, the national security implications of it and the visceral reactions of Australians to it.
So now it will face an electoral test based upon an epochal national security misjudgment that it cannot possibly, nor should, win.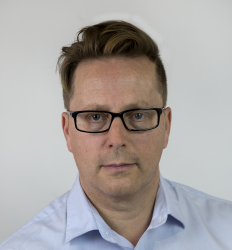 Latest posts by Houses and Holes
(see all)