Westpac with the note:
• The six-month annualised growth rate in the WestpacMelbourne Institute Leading Index, which indicates the likely pace of economic activity relative to trend three to nine months into the future, eased from 2.86% in April to 1.47% in May.
The growth rate in the Leading Index has normalised significantly over the last six months to signal a more sustainable above trend growth rate through the remainder of 2021 and 2022.
The March quarter national accounts showed that GDP growth had slowed from an annualised pace of 14% over the second half of 2020 to an annualised pace in the first quarter of 2021 of 7.3%. Over the second half of 2021 Westpac expects that annualised pace to slow further to 4.5% while growth in 2022 is forecast at a more normal but still healthy 3.2%.
That forecast second half growth pace is still well above trend but more in line with the six month annualised growth rate of 1.47% which the Leading Index has printed for May.
The Index growth rate has moderated from just under 5% six months ago to 1.47% in May. Two components account for most of the move: US industrial production  (contributing –2.1ppts) and total hours worked (–1.2ppts).
Both saw extremely strong 'reopening rebounds' as COVID restrictions were eased late last year but have settled back into more normal growth rates, albeit still tracking above trend.
Other components have seen more mixed performances over the six month period. On the plus side, commodity prices have continued to surge, adding +0.7ppts to the headline growth rate. Most other components have tended to follow the wider them of normalising growth, accentuated a little by sharp falls for dwelling approvals and sentiment-based components, the latter reflecting the hit from Melbourne's latest lockdown.
The Reserve Bank Board next meets on July 6.
The Minutes of the June Board meeting have given more support for Westpac's view that the Board will announce that it does not plan to extend the Yield Curve Target from the April 2024 bond to the November 2024 bond.
Extending would imply that the Board does not expect to achieve its inflation and employment target until 2025.
Given the improved pulse of the economic data in 2021, as signalled by the Leading Index, it seems unlikely that the Board would expect to have to wait until 2025 before it achieves the objectives necessary to justify the first cash rate increase since November 2010.
We also expect that the Board will decide to maintain its policy of purchasing a total of $5 billion of AGS and state government bonds per week without setting a final target. That policy would allow maximum flexibility to align the program with the economy's progress towards full employment.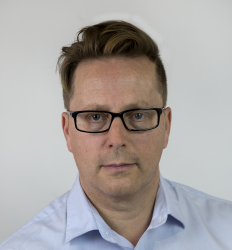 Latest posts by Houses and Holes
(see all)