See the latest Australian dollar analysis here:
Nataxis with the latest on Bitcoin:
Bitcoin: adjustment nearly over? Since mid-May, Bitcoin and crypto assets have been in crisis. After a high at $63,500, Bitcoin collapsed to almost $30,000, Ethereum went from a high of $4,400 to a low of $2,000. The capitalisation of crypto assets has fallen from a high of $2 tr nearly January to $1.5trn early June. In this environment, Bitcoin struggled in particular. Its weight in the total capitalisation of crypto assets fell from 69% at the beginning of January to 41% at the beginning of June, to the benefit of Ethereum in particular, boosted by the upcoming migration to ETH2.0.

The crypto assets' fall stems from their structural weaknesses, namely their negative environmental impact since energy intensive and the lack of a regulatory framework. In this respect, the correction started when Elon Musk said he would no longer accept Bitcoin as a means of payment due to its negative environmental impact. Similarly, power outages in parts of China, where a large number of mining facilities were located, led to a drop in the network's hash rate, in turn to Bitcoin's decline. This led the Chinese authorities to ban financial institutions in the country from providing any services related to Bitcoin and other crypto-currencies.

Finally,there has been a rolling barrage from many central banks and/or financial authorities calling for more regulation of crypto assets, including China that wants to make room for its own digital currency, the E-yuan, at the expense of private crypto currencies. In the United States, SEC Chairman Gary Gensler has again been very cautious about crypto assets especially because of their lack of protection and has still not approved the many (pending) crypto asset ETF projects. Also, the tax legislation for crypto-currencies has been tightened up, with the Internal Revenue Service to be informed of all transactions over $10,000 settled with Bitcoins.

All these announcements have cooled the ardours of short-term investors and miners, triggering massive sales of assets that lead to a drop in trading volumes, attributable to the liquidation of many leveraged positions. To bounce back, crypto assets need positive news from institutions (like in Q1) announcing their willingness to adopt/enter the crypto market. A recent positive news was the announcement by management company Victory Capital ($157bn under management) that it wants to enter the crypto-currency market, through the creation of a special fund that is to invest in digital assets. Another positive development has been the decision of the Indian authorities to legalise the cryptosphere (reversing an earlier ban on cryptocurrencies). Bitcoin could become a legal asset class with regulations overseen by the Securities and Exchange Board. There was also the announcement in the last few days that El Salvador will become the first country to recognise Bitcoin as legal tender, the intention being to promote greater financial inclusion, as 70% of the population does not have a bank account. But this news has alarmed the IMF, which has warned of the risks of using Bitcoin for day-to-day transactions as it is not a means of payment.

Clearly, these positive developments won't be enough to give crypto assets a new boost in the short term. The negative newsflow each week has not abated. In particular, the market remains fearful there will be negative news especially from China and/or regulators. Following a crackdown on some cryptominers in Xinjiang and Inner Mongolia, Qinghai province, home to the last coal-based crypto mining centre, is set to shutdown the cryptomining industry altogether, a new notice having been served in recent days by the Chinese authorities. In Sichuan province, miners have been given until September 2021 to cease operations. The Chinese authorities explain their actions by the need to save electricity. All this news is worrying considering that China accounts for 65% of the world's Bitcoin hashrate according to Cambridge Bitcoin Electricity Consumption Index (CBECI). Miners will probably move their mining operations to more favourable jurisdictions, but the network hash rate will likely fall during the transfer, and thus weigh on Bitcoin. For its part, the United States is unlikely to tighten regulations as much as China, but if there is another cyberattack on a scale exceeding that on Colonial Pipeline, this could prompt Congress to tighten regulations on cryptoassets and Bitcoin in particular. At global level, what is being observed is a tightening of regulations. TheBasel Committee is proposing punitive capital requirements for bank exposures, which could further curb the adoption of crypto assets by banks.·While caution remains in order from a fundamental standpoint, the technical analysis says no different. Bitcoin is still in a downtrend, with a significant risk of breaking through the $30,500 support, which would open the way to a return to $23,000. These levels are sure to draw in investors waiting for attractive entry points. Furthermore,cryptocurrencies will continue to develop, the objective remaining for a blockchain that consumes less energy, is faster and offers more protection. In this respect, the migration (by 2022) fromEthereum to ETH 2.0, a proof-of-stake blockchain that is less energy intensive, faster and cheaper in terms of transaction costs, will mark a huge step forward that will also accelerate all DeFI projects, which are to a large extent based on ETH smart contracts. This is bound to attract many players once solutions are found that address environmental, security and regulatory issues. In sum, there is a risk that Bitcoin will test lows before rebounding afterwards, once all the bad news has been digested by the market.
Bitcoin likes to represent itself as anarchistic. What a bad joke that is:
"It is no surprise that governments are not inclined to give up their monetary monopolies," said Marion Laboure, an analyst at Deutsche Bank. "As cryptocurrencies begin to seriously compete with regular currencies and fiat currencies, regulators and policymakers will crack down."
90% of world's central banks are building digital coins to compete with crypto. This will make lots of transactions cheaper.
However, it will also mean that every single transaction that you ever make is recorded for posterity by the government.
Bitcoin is not the decentralisation of money, it is the spur to the ultimate tyrannical tool of perfectly centralised money and end of all privacy.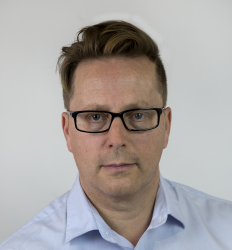 Latest posts by Houses and Holes
(see all)