Goldman with the note. I see all the leftovers going into the Reconciliation bill, no worries:
What a Bipartisan Infrastructure Deal Might Mean
A narrow bipartisan infrastructure deal primarily focused on traditional infrastructure is looking more likely to win White House support. The spending it includes already looked very likely to become law, in our view, so the most important aspect of the bipartisan deal is what it means for the rest of the Biden agenda. The bipartisan deal omits items that we believe every Democrat will want to pass, like an extension of the expanded child tax credit, so we believe the odds of a reconciliation bill passing are still fairly high. Related to this, a bipartisan bill could become a vehicle for addressing the debt limit, but it seems unlikely that an infrastructure bill will reach the President's desk by August, when Treasury Secretary Yellen has said Congress needs to raise or suspend the limit.
A bipartisan group of senators announced that they reached a preliminary agreement with the White House on a "framework" for infrastructure. The deal appears to have come in at $559bn in new spending smaller than what the bipartisan group had previously discussed. The majority of new funding would go to traditional transportation infrastructure, while electric vehicle policies and clean energy appear to account for less than $100bn.
It is not clear how this deal would be paid for, or whether it would be. Negotiators have emphasized better enforcement of existing tax laws, though recent estimates from non-partisan scorekeepers suggest this would offset at most a fraction of the new spending. Redirecting unspent COVID-relief funds also had been under consideration; this would imply that the total spending boost from the deal would be smaller than the advertised figure. While lawmakers have presented the deal as being "paid for" in full, this might not be the case when using traditional congressional budget scorekeeping methods.
Most of this spending was likely to become law one way or another, so the main question is what the deal means for the much bigger "reconciliation" package that Democratic leaders are planning. In theory, passing a broad infrastructure package that includes most of President Biden's proposals in that area could strand the remainder of the Biden agenda. Passing two bills is harder than passing one, particularly when the second bill would include the less popular spending proposals financed by less popular tax hikes. On its face, the announcement of a bipartisan infrastructure deal would mean a smaller-than-expected boost to public spending and a lower probability of corporate or individual tax increases passing this year.
However, as it stands we do not expect the bipartisan proposal under consideration to meaningfully reduce the odds of a reconciliation package. First, the tentative deal pertains primarily to traditional infrastructure, much of which was going to need to be reauthorized before September 30. In other words, one way or another some type of bipartisan bill was going to be necessary, as that reauthorization cannot pass via the reconciliation process. Second, there are some items that this package omits, like extension of the expanded child tax credit, which we think will have essentially unanimous support among Democrats. Assuming such policies cannot win 60 votes in the Senate, even centrist Democrats wary of using the reconciliation process are likely to find it necessary later this year. Third, it is far from certain that this deal as currently structured will actually have the votes to pass both chambers of Congress, as it looks likely to face some opposition from progressive Democrats and conservative Republicans. The harder the legislative path gets for a bipartisan infrastructure bill, the more likely it is that congressional leaders scale it back, which would make it even less likely to displace the rest of the agenda.
Treasury Secretary Yellen raised the possibility of an August debt limit deadline, but this might not be enough to get Congress to act by then. In testimony June 23, Secretary Yellen indicated it is "possible" that the Treasury could exhaust its room under the debt limit in August. She added that "we don't want to just look at what is the most likely time that we could make it to with extra measures", suggesting that August is not the most likely timing but that it would be prudent to raise the limit by then. As we wrote in April, we agree that it is possible that the Treasury could exhaust its room under the debt limit in August or early September before Congress returns, but also that it is not the most likely scenario. In its recent quarterly refunding projections, the Treasury indicated it would have a $450bn cash balance on July 31, the day before the debt limit takes effect. Last year, from August 1 to mid-September, the Treasury ran a cash flow deficit of $369bn, followed by a surplus for a few days around the September 15 corporate tax deadline. This year's deficit during that period should be at least slightly smaller. Raising the debt limit by August would be the most prudent course, but it seems unlikely unless the Treasury announces definitively that it will not be able to pay all obligations in August or one of the major fiscal packages becomes law by then. The most likely candidate would be the bipartisan infrastructure package, but while it is possible that it could become law by August, it is not likely that it will.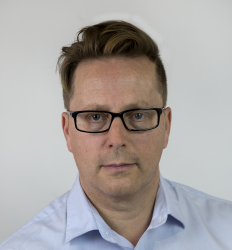 Latest posts by Houses and Holes
(see all)