The fascistic Berejilklian Government is sinking into deeper hot water over its ridiculous arrest of a FriendlyJordies employee:
Nicholas Cowdery, the former NSW DPP, said the "fixated persons" legislation was not designed for arresting comedians but for lone-wolf terrorists that pose a "risk of serious violence".
"On its face this does not seem to be a case for which the fixated persons unit was established."
Here's the incident on tape. You tell me if it qualifies:
Looks to me more like the secret police should be arresting themselves under the legislation.
Other legal eagles chimed in. Marque Lawyers managing partner Michael Bradley said:
"What is it about Langker's actions that could, on any basis, bring him within the definition of a 'fixated person'? If anyone is 'fixated' on John Barilaro, it's Shanks, albeit only in the sense that he clearly thinks Barilaro is a fair target for vituperative criticism and allegations of wrongdoing in the execution of his office of high public trust. You know, free press."
FriendlyJordiess superb satirical attacks upon the deputy premier's conduct in public office don't warrant intervention from the fun police let alone Barilaro's OVRA.
This is a massive overreach from a minister who must now be investigated within the parliament, as well as through the court process.
Is Gladys Berejikilian modeling her government on Benito Mussolini or what?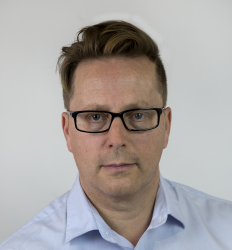 Latest posts by Houses and Holes
(see all)