See the latest Australian dollar analysis here:
The forex market was quiet last night as DXY held its ground and EUR eased. That was enough for an ongoing rebound in metals after the recent pounding which helped support AUD. DXY/EUR:

Gold eased, oil marches on:

The Australian dollar is back at the key former support levels in the high 0.75s. Any rejection here will confirm a breakdown:

Metals bounced:

Miners too:

EMs stocks are going nowhere fast:

El junko supreme:

Yields firmed but the curve flattened:

Protecting growth over value:

Westpac has the data:
Event Wrap

US new home sales fell 5.9% in May (estimate +0.2%), affordability and low inventories at play. The median sales price rose 2.5% to $374,400 – a fresh record high. Manufacturing PMI (Markit) rose from 62.1 to 62.6 (estimate 61.5) – a record high, while services fell from 70.4 to 64.8 (estimate 70.0).

FOMC member Bostic said he expected a rate hike in 2022 and two hikes in 2023, and bond purchases could be tapered in a few months time. He believes the criteria of substantial further progress is close to being met, and will be met if the pace of recovery continues. Bowman's comments were more moderate, seeing the economy as above its pre-pandemic peak but the labour market still far from target.

Eurozone manufacturing PMI rose from 64.4 to 64.9 (estimate 63.0), and services rose from 55.2 to 58.0 (estimate 58.0), taking the composite index to a record high of 59.2. Markit said the overall economy is expanding at the fastest pace in 15 years.

Event Outlook

Australia: the ABS will release the final update of its June Business Conditions Survey – we will be looking for any responses around the ending of JobKeeper or the impact of supply disruptions.

Germany: The IFO business climate survey is expected to advance to 100.7 in June. The manufacturing sector will remain a key driver of growth until the economic reopening fully materialises.

UK: The BoE will announce its June monetary policy decision. Policy is likely to remain on hold, and we will be watching the Bank's assessment of risks given stronger inflation outcomes but a delayed reopening.

US: May wholesale inventories are expected to rise 0.8%, with inventories likely to be choppy over the year but positively contributing to growth. May durable goods order are set to reveal an ongoing rebound in investment (market f/c: 2.8%). The market is expecting no revisions in the third estimate of Q1 GDP (market f/c: 6.4%). Initial jobless claims should continue their established downtrend, despite last week's tick up (market f/c: 380k). Bottlenecks and price pressures will be in focus in the June update of the Kansas City Fed Index. A raft of FOMC's members will be speaking: Barkin, Bostic, Williams, Bullard, and Kaplan. The Federal Reserve will publish the results of its stress tests.
My view is that the Fed tapering genie is now out of the bottle and there is no putting it back in before more serious market pain. This is not disastrous at all but it does mean that the yield curve will be biased flatter, DXY biased higher, and commodities plus AUD biased lower over the next few months.
Morgan Stanley sums it pretty well for me:
Latest Market Dynamics: The Fed's hawkish tone last week has led to declines in both equities and non-energy commodity prices, reinforcing our recent calls to take profits from non-energy related inflation trades. Investors have been asking us about:(1)implications of the yield curve flattening,(2) timing to revisit EM Growth, and (3) how EM equities will perform. In this biweekly report, we share our views based on the latest macro data, positions and historical patterns. We summarize our five takeaways below:

1.Sentiment-The multi-sigma moves in equity and bond markets last week were mostly driven by risk-off sentiment and re-positioning among asset owners. In our view, investors are not concerned about"tapering" itself, but the uncertainty of its timing and pace. May-Jun 2013 is a good reference period.

2.YieldCurve-The recent curve flattening was the sharpest since 2011; besides concerns of the Fed tapering into a decelerating economy, the capitulation of very one-sided positioning on inflation trades was another key driver. Therefore, we think the sharp flattening was only tactical but not a signal of a recession to come.

3.Style-EM stocks with "high expected long-term growth" turned to outperform significantly amid long-end yield curve flattening; yet we think it's premature to rotate toward EM Growth because tapering used to come with higher real yield, while Value/Growth rotation used to be less obvious during market mid-cycle.

4.USD-Investors have been covering shorts on DXY since March, while USD has been strengthening. History suggests more potential upside on USD, and therefore, more patience is needed to re-take Asia/EM equity beta.

5.Commodities-The recent retracement in non-energy commodity prices could further support inflation to be transitory, reinforcing our view that the pace of the next rising yield trajectory will be lower that usual, containing risk of sudden outflows from EM equities.
That is my base case. But the flattening curve does not need to be signaling recession for it to be a useful indicator for asset price risk on a Fed policy error as China tightens at the same time. That's why my risk case is for a goodly equity correction is very high at 40%, until the tapering genie is re-corked.
I am still moving assets offshore as well to ensure that my downside risk is better hedged while getting exposure to growth over value as yields fall.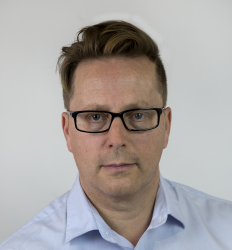 Latest posts by Houses and Holes
(see all)