Last week's national accounts confirmed that Australian corporations have made like bandits during the coronavirus pandemic with total gross operating profits soaring by 11% in the year to March 2021 in rolling annual terms:
Company profits were obviously boosted by government stimulus, in particular:
the $34 billion Cashflow Boost – a gigantic corporate welfare scheme launched at the beginning of the pandemic, which provided between $20,000 and $100,000 of free cash to all employing entities below a certain turnover threshold; and
the $90 billion JobKeeper wage subsidy, which was abused by employers to boost their profits.
With both of these schemes running their course, company profit growth should retrace over coming quarters.
Moreover, the sharp rebound in jobs has also meant that employee compensation has begun to catch-up with the strong growth in corporate profits:
Nevertheless, since hitting parity in Q2 2016 (see above chart), corporate profits have grown by 53% versus 21% growth in aggregate employee compensation.
This helps to explain why workers' share of national income has fallen sharply over the past five years despite recovering over recent quarters – continuing a trend that has taken place since the mid-1970s:
Recent policy announcements by the Morrison Government are designed to juice company profits while holding down wages. These include:
The JobMaker subsidy, which rewards employers for replacing older, high paid full-time workers with younger, lower paid part-time workers;
Keeping the JobSeeker unemployment payment at poverty levels ($44 a day);
Setting up a hotline for employers to dob in unemployed people that decline low-paid work;
Recommending the Fair Work Commission give a below inflation increase in the minimum wage; and
Rebooting mass immigration by enabling employers to hire cheap foreign workers at will.
These announcements are aimed squarely at reducing workers' bargaining power, lowering business wage costs, and boosting profits.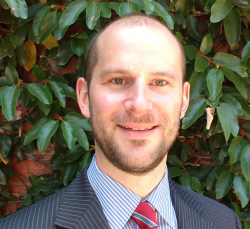 Latest posts by Unconventional Economist
(see all)